Leak Detection & Water Damage
Rainbow Restoration – York & Yorkshire Coast (est. over 20 years)


Leak Detection Specialists – Trusted
We're local experts in Leak Detection and Water Damage. We help find leaks, even in hidden places and, where possible, using non-destructive leak detectors. Our Trained, Trusted and Experienced Engineers use a range of professional equipment to help maximise the chances of finding leaks, even in hidden places in your property (like a leak under house). We follow a bespoke process which we tailor to your home or business. As Property Damage Experts, we can also help to assess any damage from your water leak too.
We have much more useful information about our services on our page about 'Fire and Flood Restoration and More'. Detailing the range of services we provide locally to a wide-range of customers and not just water leak detection services. For more information on Asbestos, please see our guide – where is asbestos found? and also regarding artex testing. Or to see how advanced injection drying works, our guide to pressure drying. We have other articles on our leak detection blog.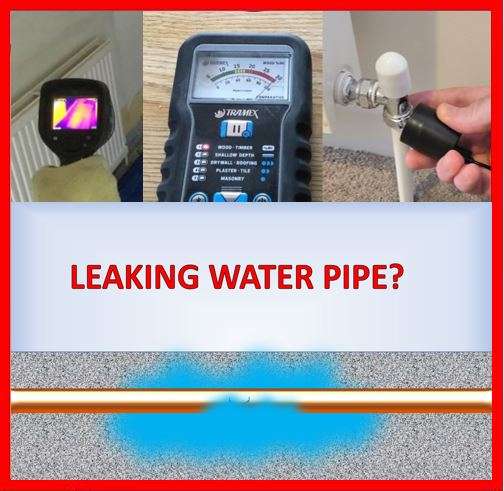 We offer a full Trace & Access service in York and the surrounding area, we work with many of the UK's leading insurance companies and can provide a full water leak report that you can provide to them. If you have cover for this, they may pay for this service too. We can help with that process.
Plumbing Leaks are the most common type of water leak in a home. Whether you have a leak in your bathroom, kitchen, ensuite or in walls, leak in floors and ceiling leaks, we can help. Even if you have no idea where your leak is, we can find leaks in hidden locations using our specialist tools.
Is your boiler pressure dropping and turning off your central heating? Are you getting an error message on your boiler, such as an F1 boiler error? Is your tundish dripping? We can help locate your water leak, even if your pipes are hidden and the leak is not obvious, our experts can help.
How leak detection works?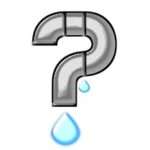 Professional leak detection companies such as us will use trained and experienced leak detection engineers to find the leak in your home or business. We also use a range of specialist equipment to help maximise the chances of finding your water leak efficiently and effectively. This service will be tailored according to the specific property and the type of leak you have but it will likely include several of the following – acoustic listening, thermal imaging, moisture mapping, borescope cameras, pipe tracking and tracer gas.
How much does UK leak detection cost normally?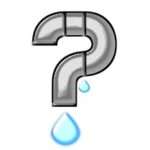 The cost of the service will depend in particular on the size of the property you are looking for a leak to be found in. As you might expect, finding a leak in a factory or office block is different to finding a leak in a small flat. That said, typically, a 'typical' UK domestic service will be in the region of £450 – £650. This includes the initial scoping, inspection survey and report production. We provide this service to many leading UK insurance companies and our service meets their high standards. They trust us, so can you.
Is water leak detection worth it?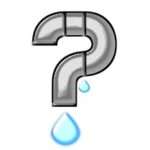 For the typical cost of water leak detection services, it can be very beneficial for a number of reasons. Firstly, it can help to pinpoint the location of a leak which could be causing direct water damage to your property, or indirect issues like boiler pressure loss. Also, it can help to then understand what repair is needed to both the leaking pipe and the structure around it. Plus, if you are on a water meter, it can help to stop or reduce the waste water (and the cost of that) on your water bill. These can help give peace of mind.
Local Water Leak Experts
Leak Detection across the York & Yorkshire Coast Area
Based in York, we have staff located around the York & Yorkshire Coast area. As well as commercial and residential Leak Detection in York (Acomb, Foxwood, Heworth, Clifton, Holgate, Dringhouses, Huntington, Knavesmire, Rawcliffe, Fulford and Heslington) and the surrounding villages (Copmanthorpe, Bishopthorpe, Wigginton, Poppleton, Stamford Bridge, Elvington, Haxby and Dunnington) we cover other towns and villages in the area with staff based and working around the local region regularly. We have a useful guide to explain the end-to-end water leak repair process.
This includes:
Leak Detection on the Yorkshire Coast (Scarborough, Filey, Bridlington and Whitby)
Leak Detection in Teesside (Redcar, Saltburn etc)
Leak Detection in East Yorkshire (Pocklington, Driffield, Market Weighton, Howden, Goole & Snaith)
Leak Detection in North Yorkshire (Malton, Norton, Pickering and Boroughbridge)
Leak Detection in South Yorkshire (Thorne, Hatfield, Stainforth etc)
So wherever you are in this region, we can help if you have a water leak or even a Yorkshire Rivers flood (including Yorkshire Dales Rivers) in the area as experts in Flood Damage too. You can trust us to deliver an excellent water leak detection service. We are a local business who offer a trusted, friendly and reliable service to people and are more than happy to discuss any of our services with you.
Rainbow Restoration (formerly known as Rainbow International) are the UK's leading local damage management company, trusted to deliver a first class service by many customers across the UK, including the York and Yorkshire Coast area we work in. Many of the UK's leading insurance companies work with us and trust us to deliver an excellent service to their customers. We have an interesting article (including video) about our water leak detecting company services.
Check out our interactive guides:
and
Recent Articles on Finding Water Leaks and Other Interesting Information
Check out some of our useful Leak Detection Guides too!
Unit 8 - London Ebor Business Park
Millfield Lane - Nether Poppleton
,
York
YO26 6QY
Sunday, Monday, Tuesday, Wednesday, Thursday, Friday, Saturday
00:00 – 24:00