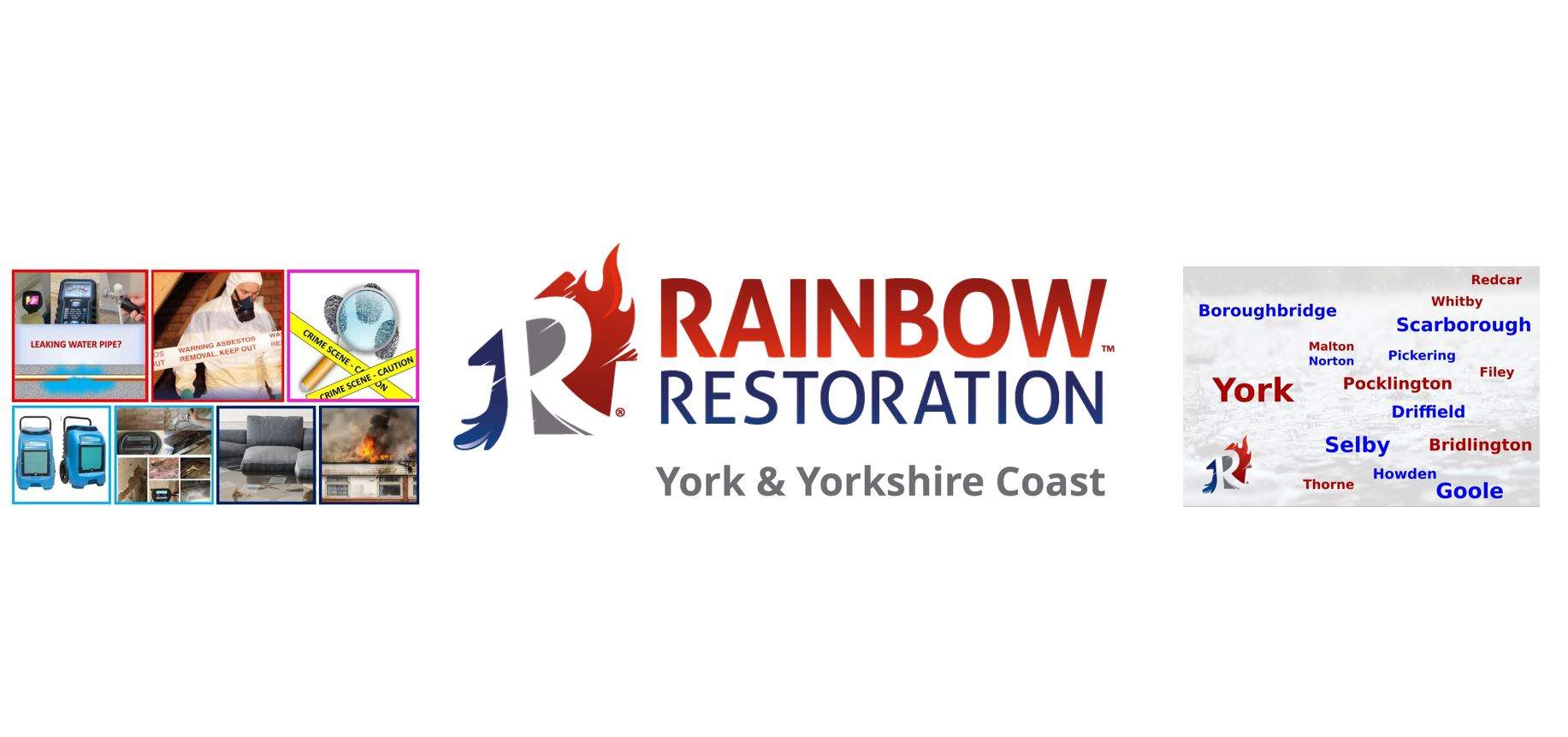 About Us – Water Leak Detection
Check out our interactive guide to our:
LeakDetection.co.uk is brought to you by Rainbow Restoration – York & Yorkshire Coast, based in York, North Yorkshire. A local company with experienced and friendly staff working across the region. As experts in Fire and Flood Damage Management, we are here in your time of need.
So if you have a water leak and need help and advice, we can help both find your water leak and help with the recovery and water leak repair process afterwards. If you need help contact us today and we will be glad to help.
As well as our Water Leak Detection Services, we also offer a number of other services in the damage management sector, including – Water Damage Restoration, Fire & Smoke Damage, Electrical Fires, Flood Damage, Biohazard & Trauma Scene Cleaning, Mould Surveys & Mould Removal, Damp Surveys & Property Drying, Condensation Surveys, Exterior Cleaning (including Jet Washing), Carpet Cleaning, Asbestos Testing & Removal, Graffiti Removal, Commercial Cleaning and Virus Cleans (including for Covid-19 cleaning).
We offer a full range of water leak detection services – Thermal Imaging, Acoustic Listening, Moisture Meters, Pipe Location & Tracking, Water Flow Monitoring and Tracer Gas to help maximise the chances of finding leaks in your property.
We cover the York & Yorkshire Coast Region – including in North Yorkshire, East Yorkshire, South Yorkshire and Teesside. Our experienced staff are based and travel around the region to help serve local customers in their homes and businesses.
As well as our comprehensive water leak detection services, as experienced property damage management experts, we also offer a range of other services for homeowners and a whole range of businesses across the local region.
We also produce reports summarising the temperature and humidity in York, using our remote monitoring solution
This started with our July 2023 Temperature and Humidity Report
Leak Detector Technology
In the hunt for Water Leaks in your property, we make sure our Leak Detection technicians are equipped with a range of professional leak detectors. These specialist tools, in the hands of our highly skilled staff, helps increase the chances of both finding leaks and understanding the damage caused to your property.
As experts in Water Damage management as well, our staff will be able to evaluate the damage any water leaks have caused and how extensive this is, including doing full moisture mapping of affected areas in detail, using professional moisture meters.
In carrying out our Trace and Access services locally, we will (wherever possible) use non-invasive leak detection technology. This allows our engineers to see leaks even in hard to reach areas, or in areas that are covered. This includes even hidden water leaks in floors, walls and ceiling leaks both inside and outside your property.
So if you need help with water leaks or water damage to your property, we can help. We are trusted by many of the biggest insurance companies in the UK and can work alongside your insurance company through the process. We produce insurance grade reports which you will be able to provide to your insurer.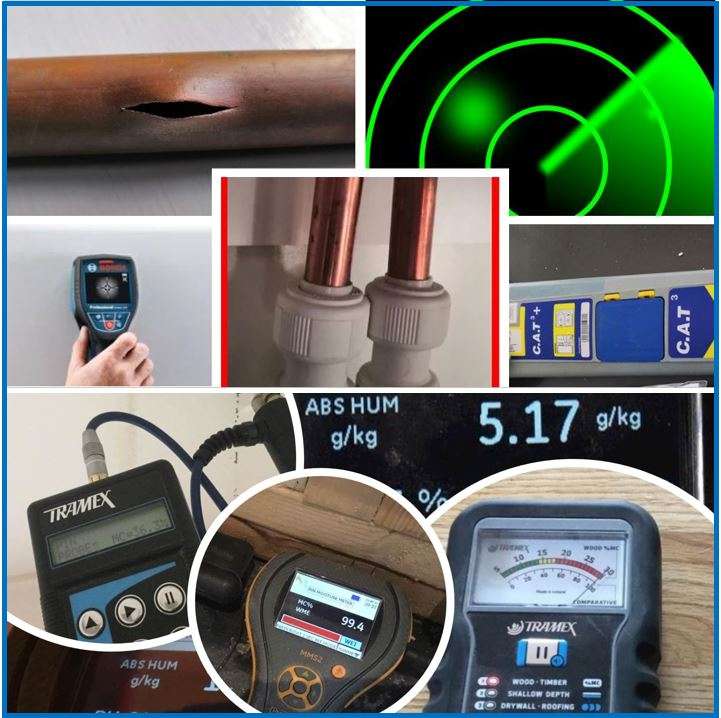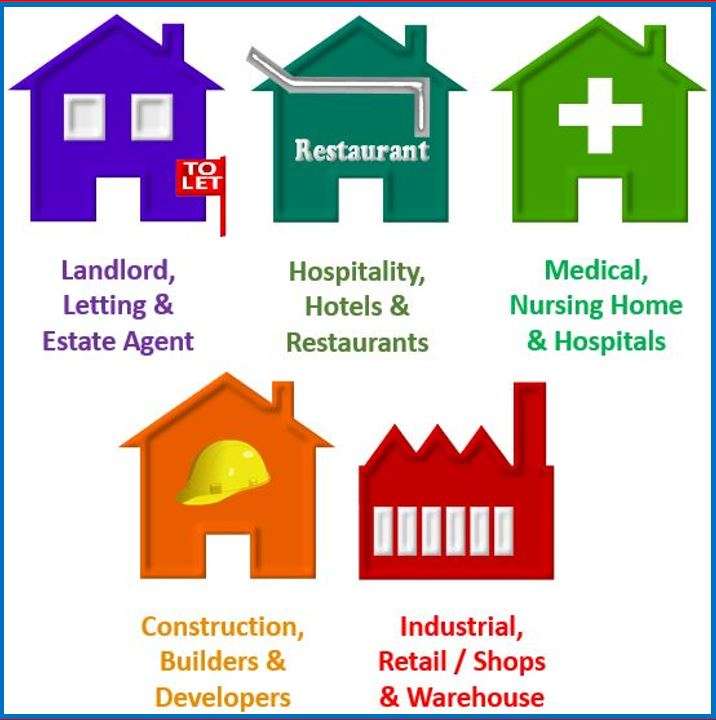 Commercial Water Leak Detection
As well as helping to find Water Leaks in domestic properties, we also offer an extensive Commercial Water Leak Detection service. Whether you work in hospitality, property management, medical, construction or manufacturing, we can help to find your leak.
Because we fully understand the disruption and cost of a water leak at your business we will work closely with you and your staff to help find your leak as efficiently as possible and aiming to minimise the disruption to your business.
Our extensive experience and our highly trained staff makes us the ideal choice when looking for help with water leaks or water damage management at your property. We also offer a range of other complimentary services to help you get back to normal as soon as you can, rather than having to use many companies.
So if you have had a leak at your business and cannot find it, or if you have suffered from water damage (including flood damage) contact us for help today.
Brought to you by the team at Rainbow Restoration – York & Yorkshire Coast.
Get Help and Advice Today
Whatever your problem and wherever you are based in our region, we are here to help.
Our team aims to be professional, friendly and reliable at all times.
We are a locally based water leak detection company who work in our area with great pride.
What is the best leak detection method?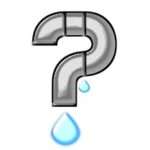 There is no single best water leak detection method. A professional leak detection company such as ourselves will use a variety of specialist, highly sensitive water leak detection equipment to help maximise the chances of finding your water leak. This includes thermal imaging, acoustic listening, moisture meter / moisture mapping, pipe trackers and tracer gas. All these things in combination, coupled with our bespoke systems and the experience of our leak detection experts work together very effectively.
Who do I call for a water leak in the ceiling in the UK?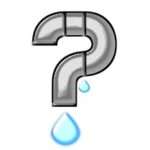 If you have a water leak in your ceiling, first of all you need to find the source of the leak which may require the help of a leak detection company such as ourselves. Plus, someone to help understand, evaluate and restore the water damage caused by the leak. Luckily all of our staff are experts in both of those areas and so we can help avoid you needing to use two companies. It also helps to speed up the service as we are onsite already. Plus, we work with many leading UK insurance companies and can help you work with them if you would like us to.