Contact Our Team
For any water damage restoration services, our team will be glad to help.


Our Local Office
Rainbow Restoration – York & Yorkshire Coast, North Yorkshire, UK

Unit 8 - London Ebor Business Park
Millfield Lane - Nether Poppleton
,
York
YO26 6QY
Sunday, Monday, Tuesday, Wednesday, Thursday, Friday, Saturday
00:00 – 24:00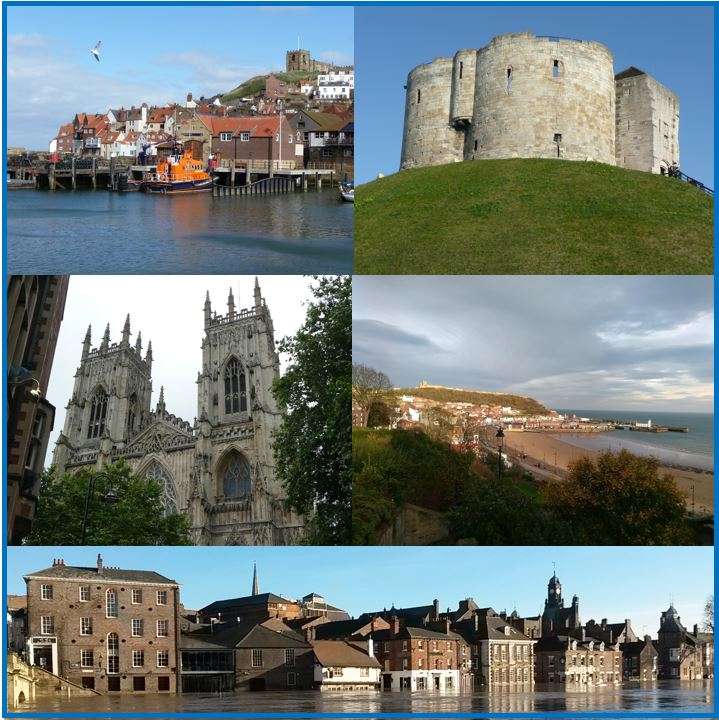 Frequently asked questions
What is Water Damage Restoration?
Water Damage Restoration Services include restoring properties after a water leak, flooding, damp or after problems with excessive condensation or mould, including mould on walls.
This process involve assessment of the damage, including taking moisture readings, removal of materials damaged beyond water leek repair, drying (using specialist drying equipment including industrial dehumidifiers) and reinstatement back to pre-incident conditions. All of our leak detection engineers are trained in water damage restoration services too.
What is Trace & Access Cover?
Trace and Access cover is an addition on your home insurance cover to cover you for tracing leaks (i.e. Leak Detection) and on top of that accessing the leak. So for example, if you have a leak behind a wall or under a floor, once it is located it will need to be accessed to confirm it and get it repaired. Clearly we try to to this with the minimum of disruption to your property.
If you have been asked by your insurance company to get someone to locally do trace and access contact us today and we will be glad to help you through the process. We do trace & access across the York and Yorkshire Coast region.
How Much Does Leak Detection Cost?
The simple answer is that the cost of Leak Detection varies, because different properties vary. The cost of doing a full water leak detection survey in a flat is very different to doing it in a mansion.
That said, for a typical UK home of average size, you can expect to pay in the region of £500 to £750 which includes the scoping, full survey and report production. Remember that if you have trace and access cover on your insurance, your insurance company will likely pay for this cost for you. If we go on to do water damage restoration work after, this is managed separately.
How Long Does Leak Detection Take?
Depending on how complex the leak is, the layout and structure of the property and the plumbing system in the house, it can depend. However, in most cases a full end to end leak detection survey will likely take several hours.
In some instances, if it is a particularly complex or large leak, it may go into more than one day but this is not very common. The process is designed to be very comprehensive. Our trained and experienced leak detection specialists make sure to follow this process and look out for water damage management services that may be required on the back of having a water leak.
Do You Offer Other Services?
As well as our leak detection and water damage restoration services, we also offer a number of other services including – Fire Damage Restoration, Flood Damage Restoration, Smoke Damage Restoration, Damp Surveys, Mould Surveys (and mould removal), Condensation Surveys, Asbestos Testing and Removal, Furniture Restoration, Carpet & Rug Cleaning, Industrial Cleaning, Odour Control, External Cleaning (including jet washing) and Biohazard Cleaning (including trauma scene cleaning and viral cleaning – such as Covid cleaning).
Are Your Staff Trained?
All of our staff are fully trained in a number of areas, including leak detection and water damage restoration services. We are constantly investing in training our staff to help ensure we offer a great service to our customers. In our area, all of our front line technical staff are accredited by the British Damage Management Association (BDMA) which, on top of their extensive experience, gives them the best knowledge to do their job effectively. We also give our staff high quality, professional equipment to help deliver work to a high standard.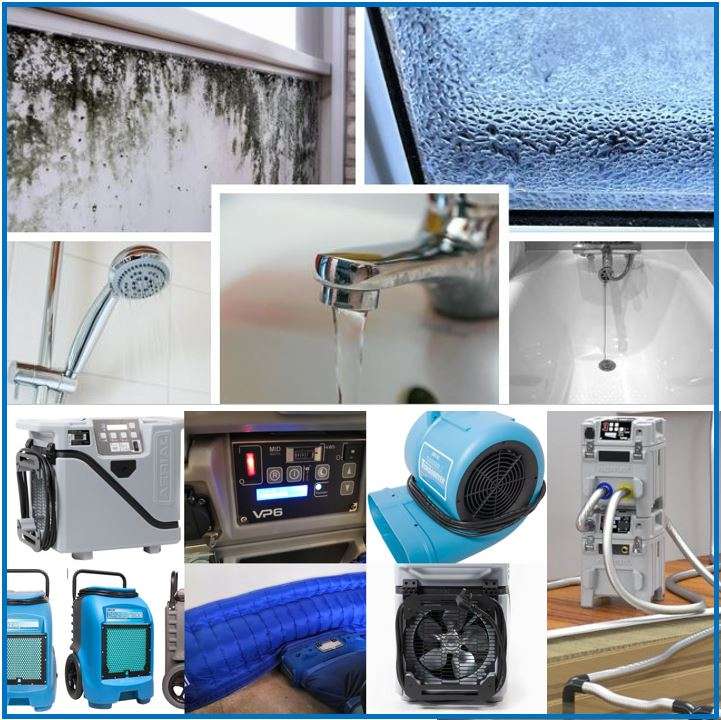 What is the typical cost for water damage restoration?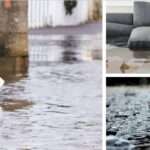 The cost of water damage restoration services will vary significantly according to the extent of the water damage, the type and size of property and also the type of water damage. As you might expect the cost for a very small leak in one room of a flat is very different to the scale and cost of water damage restoration services needed on a large flooded home or business. We can help you with this when you contact our team and, if needed, help work with your insurance company to evaluate the exact water damage restoration services you need.