As local experts in water damage management and leak detection we not only deal with clean mains water leaks but also waste water leaks and sewage leaks which require sewage clean up services from us locally.
As you would expect, sewage clean ups can be very unpleasant to deal with. This is especially the case with raw sewage which is untreated and sewage water that goes with it (containing faeces, urine and other materials), both of which are dirty, smelly and can carry health risks meaning that they are treated as biohazard clean ups, requiring specialist treatment, safety, PPE and cleaning solutions, including antimicrobials.
Our staff are very experienced at dealing with sewage clean ups, large or small. We will explain the 5 steps they follow below, so if you need help with sewage cleaning contact us today.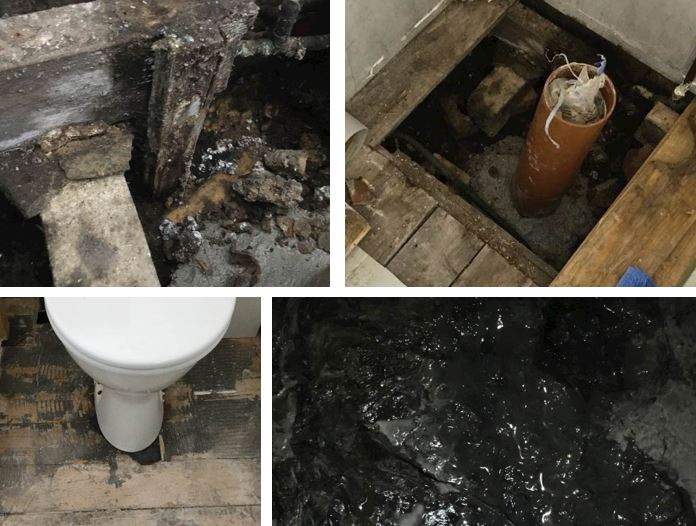 Sewage Smell in House
One of the reasons people first suspect they need a sewage clean up in their home or business, is that they experience a strong smell of sewage in the house. Sometimes this can be a sewage smell in bathrooms or ensuites with toilets but it can also be sewage smells in other rooms, including basements, or even outside.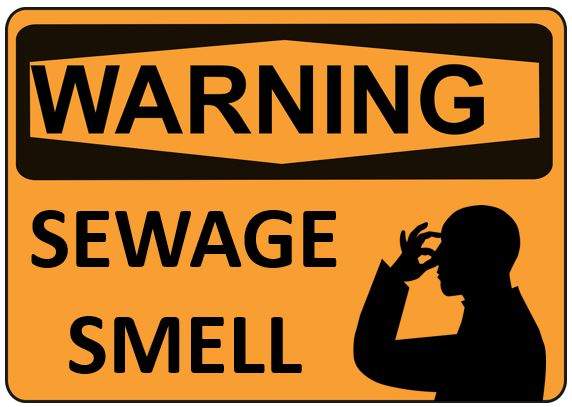 This sewage smell can be from the sewerage itself or sometimes from the secondary effects it has. For example, you can see on the image below from a sewage water leak in a basement that there is mould growing on the surface. Thankfully, we are experts in mould problems too and not just mould in houses.
If you have an unexplained smell of sewage in your house or business, contact us for help and we will help to explain our various sewage clean up services. We mention sewage clean ups in our article about Christmas Water damage in properties. We also mention smells in our guide to air quality particle meters.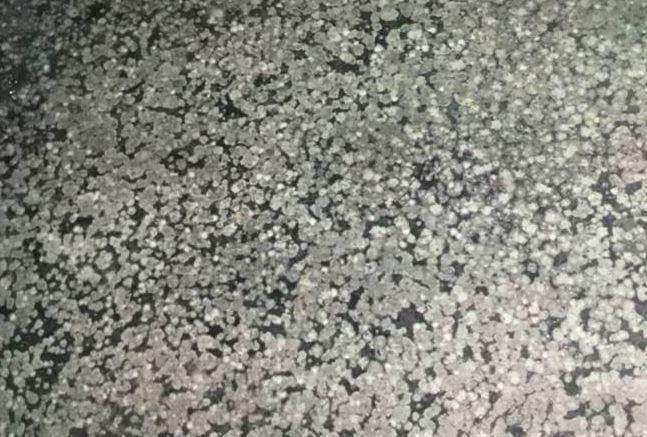 Sewage Clean Up – Stages
When dealing with sewage clean ups of whatever kind, small or large, there are various key stages that are involved to make sure that the sewage (and the damage caused), is dealt with safely and effectively which is important. We mention sewage clean ups in our article about Christmas Flood Safety.
Here are some of the main elements of a sewage clean up:
1. Risk Assessment
When doing sewage cleanups the first thing we always do is a risk assessment as this helps to identify all the potential hazards, who they might harm, understand them (including mitigation actions) and help to protect all those involved including our customers, staff or anyone in the vicinity. We review this regularly too.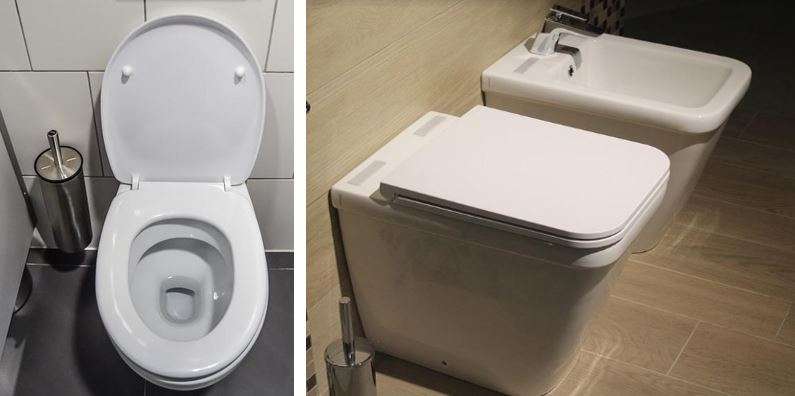 2 Find the Source of the Sewage
Once we have completed the risk assessment, we look to understand the source of the sewage discharge. Sometimes this is obvious, but other times it may require investigative work to understand where it is coming from in the property (or outside in some cases).
Clearly, sewage is not meant to leak out before getting to the sewage treatment plant so finding the source can help to understand the situation, including where it has come from, the extent of damage and how far it has spread. There are many places that sewage can come from but here are a few common ones:
Sewage leaking from toilet plumbing and waste pipes
Sewage leaking from soil stacks and connections
Sewage leaking from connection to outside sewers
From waste water pipes backing up or being overloaded
From waste water pipes being blocked (inside or outside)
On that, see our article about how to unblock a toilet
Similarly, our guide to a leak under kitchen sinks
In some instances people might think they have a sewage leak but in actual fact sometimes the bad smell can be from something like a bath leaking through a ceiling, where the stale waste water and congealed contents have leaked out, which often has a bad smell in the bathroom. Sewage leaks are often associated with drains, and in some instances fluorescein leak detection is beneficial.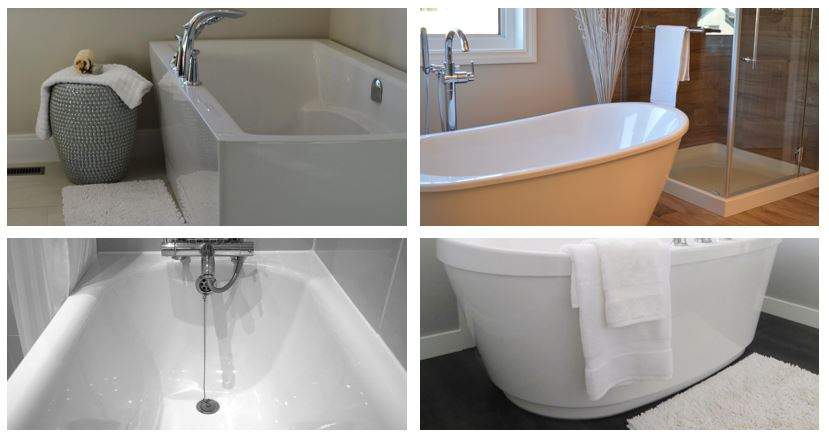 3. Survey the Damage
Once the source of the sewage has been identified, as mentioned earlier, it is key to understand how far it has spread. Sometimes the damage is localised to a small area but in other cases, it can spread very far depending on the layout, how long the damage has been going and the amount of sewage involved.
In some instances, whole basements can be filled with sewage or a floor void and clearly this is not desirable and takes longer to resolve. Again, another reason why we always say that if you think you have any sort of leak at your property, do not ignore it and contact us for help straight away before it does more damage.
This includes if your house smells of sewage or an individual room does, like having a smell of sewage in your bathroom, both of which can be warning signs of a problem.
This surveying of the damage from the sewerage leak will determine the next stage.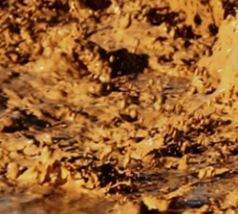 4. Plan the Sewage Clean Up
Once the surveying stage has been completed, scoping and planning of the sewage removal and sewage clean up can begin. This will help to identify the best process to resolve the situation before carrying out the work.
This planning helps to ensure that the process is organised and effective. All the information collected and completed at earlier stages will help to inform this but clearly the size of the damage, location of the damage and the type of property will all have an implication on this.
There are a number of logistical factors to be considered too, not least if there is sewage removal needed at the location.
5. Carry Out the Sewage Clean Up (in stages)
After the planning stage, and assuming the source of the leak has been remedied (or stopped leaking) the sewage clean up can commence. Our sewage cleaners will tailor their process to the type of leak, how far it has spread and the type of property, this is likely to include some of the following elements:
Sanitisation using antimicrobial products to make the sewage safer
Removal or extraction of the sewage, which can be wet or dry sewage
The sewage cleaning process of areas where it has been contacted
In some instances, stripping out or removing damaged materials
This is especially the case with porous materials
Use of specialist cleaning products and cleaning chemicals
Project completion and final clean down and waste removal
Odour control to remove smells, including air scrubbers
Final checks, possibly including ATP testing for hygiene
On a similar subject, see our recent article about understanding hazard symbols and their meaning.
Sewage Clean Ups and Smells – Related Articles
Here are a few other posts related to sewage clean ups:
If you have a sewage leak in York, or the surrounding area, we can help. Our local, friendly team have a lot of experience dealing with sewage clean ups for homes and businesses across the local area of York and around.

Here is a useful article explaining more about our services as a water leak detection company and a really helpful guide to fire triangle elements which is really useful to know.
We are experts in dealing with flood water damage for people in the York and Yorkshire Coast area, so if you have been flooded, please contact our friendly team to arrange for help and guidance. We also deal with Yorkshire water leaks in local homes and businesses. Here are the local areas we cover.
At Rainbow Restoration – York & Yorkshire Coast we are experts in Leak Detection, including Commercial Leak Detection and also Water Damage Restoration, so if you need help finding a water leak or getting your property back to normal after a water damage or a flood, get in touch with our friendly local team who will be happy to help you with this. We are based in York and help find water leaks in York.
How do you clean up sewage?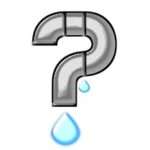 Because of the unpleasantness and risks, cleaning up sewage needs to be done very carefully, methodically and using the correct Personal Protective Equipment (PPE) & cleaning products. Firstly, it is important to find the source of the sewage and stop it, otherwise any sewage clean up will be temporary and need to be repeated. Once that is sorted, the planned, detailed and thorough sewage cleaning can begin to help get the property back to normal and safe again.
Is it sewage or sewerage?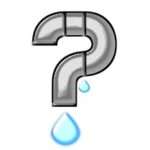 People tend to mix sewage and sewerage up, but although they are related, they tend to have somewhat different meanings. Sewage is generally the actual waste material / substance itself (such as when people go to the toilet) whereas sewerage is usually meant to refer to the system of containing, extracting and moving the sewage through things such as waste pipes etc, usually to transport the raw sewage to the local sewage treatment plant nearby.