In order to make sure that water leak repairs are effective, there are are a number of important considerations to understand in the end-to-end process, each of which is essential to evaluate and cover off as we will in this useful guide. We will cover and explain the step-by-step process of finding and fixing water leaks in homes or businesses.
Of course, if you have a water leak, instinctively your attention is focused on fixing the leak before you get too much damage and disruption caused to your property. However, as we will explain, there are key steps that need considering so as not to have longer-term issues later down the line.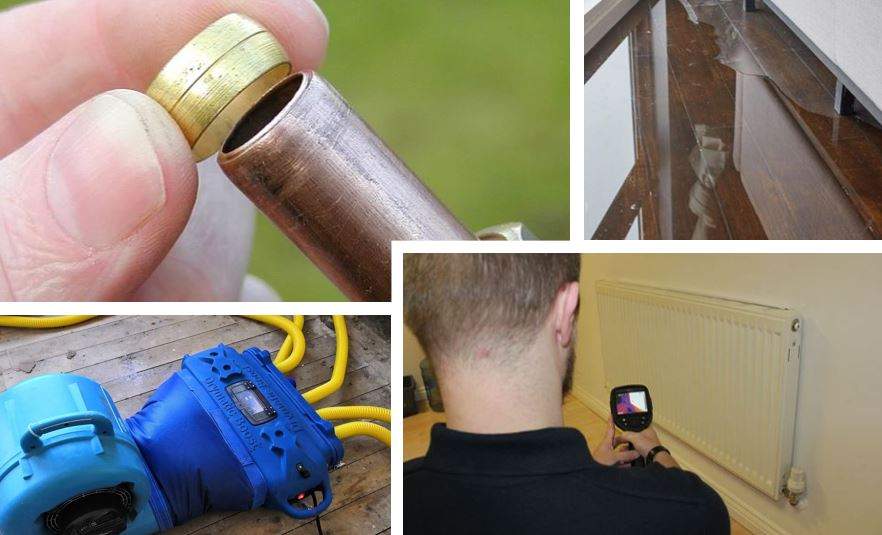 Water Leak Repair Key Stages
Firstly, we will cover the stages, other than just the water leak repairs, that are a key part of the tried and trusted process that water leak detection and water damage experts like us examine:
1. Do you actually have a water leak? – this might seem obvious but we often get contacted by people saying 'I think I have a water leak, can you come and do water leak repairs for me please?'. However, often when people think they could have a water leak, it can be something else causing it. This can include such things as damp and mould problems or issues with problem condensation. Thankfully, we can carry out a number of tests to help determine if you have a water leak.
2. Finding the water leak – this is also an absolutely essential stage in the process as in order to carry out water leak repairs, you need to know where the water leak actually is (assuming there is one!). Even if you know for sure you have a water leak, such as when you have a boiler losing pressure or something like a bath leaking through a ceiling, it can still be challenging to find especially with things like tiled bathrooms. In some instances, this might include using fluorescein leak detection dye.
3. Is it the only water leak? – if you do have a water leak at your property, and depending on the type of leak, there are situations where more than one water leak exists. For example, let's imagine a situation where old, corroded central heating pipes have caused an underground water leak. If that corrosion damage to the copper has caused a leak, then there's a chance that the same thing is happening in other areas of your property. Therefore, checks need to me made to avoid future issues (like discovering you have a leak soon after).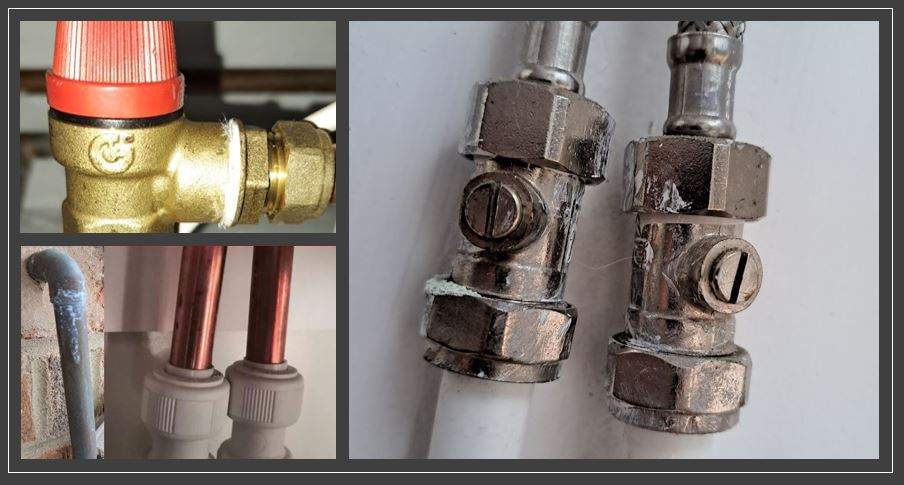 4. Accessing the water leak – the next thing on the list is accessing the water leak where the word 'access' comes from in trace and access services. In some circumstances, this can be straightforward to access the leak, see the damage and carry out water leak repairs, like when you have a leak under a sink. However, in other situations, like our example earlier regarding an underground water leak, that can be more challenging. Importantly, once the leak has been located, you need to have confidence you are digging in the right location!
5. Best ways to repair the water leak (short and long-term) – again, this is something (like in our example above) whereby fixing it can be simply be a case of unscrewing a connection and replacing a damaged part. However, oftentimes this is trickier. Plus, the other thing to consider is whether or not a water leak repair is a temporary solution or a permanent one. Temporary solutions (such as the 'Leak Mate') give a quick and simple solution to stopping a leak, but even other water leak repairs can be 'temporary'. Why? – well because, like our example earlier about underground leak corrosion, after such an issue has been found, people consider replacing all the pipes or even re-routing them over-ground as a precaution also. These things need to be considered.
6. Evaluating the water damage – as an experienced damage management company, we are very familiar with understanding water damage in properties, to both buildings and contents, and how to remedy them. This can cover a lot of things as detailed in our article about water damage restoration. Not all leak detection services have this level of knowledge and experience so this can be an invaluable addition to our services after you have carried out initial water leak repairs. In actual fact, water leak repairs cover far more than just the direct damage – what we call 'secondary damage' in our industry. This can include all elements of the fabric of a building, including masonry, wood / timber, flooring, ceilings / plaster and even things like electrics etc.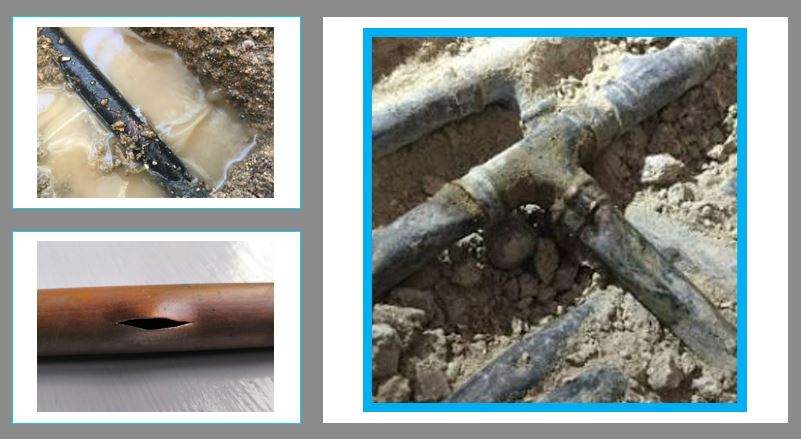 7. Carrying out other repairs – very much building on previous points, in our list of 9 things, the actual 'water leak repair' is only one of the things on this list. Water damage repairs, like those evaluated in (6) can cover a wide number of things and can be both structural or more cosmetic repairs (or both together). For example, if you have had a ceiling water leak, things that could come into consideration (amongst other things) are timbers, plaster / plasterboard and painting & decorating too, and not just to the ceiling. It could in some situations require asbestos testing and removal too, if that required. All our front-line staff are trained in asbestos awareness and sampling, and if removal is required we work with other people in the Rainbow network. You can find out more about this in our article about possible artex ceiling asbestos.
8. Drying the property – as part of the ancillary repairs, and before reinstatement repairs and redecoration, often property drying is required to remove all the peril related moisture from the leak, which can be considerable. The best method to do this will be decided and discussed, and could include advanced solutions such as pressure drying, which we have the ability to deliver effectively too. We deliver this service for a number of insurance companies and property management companies too, who understand the benefits it brings and the standards required.
9. Carrying out redecoration – we alluded to this earlier, but other than standard decorating, there could be additional fixtures and fittings that require to be cleaned, restored or replaced including furnishings, carpets etc.
You can hopefully understand now how there are many essential stages to the process and we understand them very well. If you need assistance with water leak repair steps, or an insurance claim requiring water leak repairs, contact our team for help.
Water Leak Repairs – Leak Detection
If you are interested in finding more about the second thing on the list above, finding a water leak, we have other useful resources to help understand the many methods we use to find leaks of miscellaneous types, including:
Luckily, we are specialists in locating these and other types of leaks. We have professional tools and equipment to deal with all of them effectively. We can also help with less pleasant types of leak including sewerage leaks, and sewage clean up or even washing machine leaks which can be tricky too.

Water Leak Repairs – Areas Covered Locally
We are a local leak detection company, who provide a range of damage management services too, we are based in York and provide leak detection in the following locations:
If you have a water leak contact our local friendly and experienced team for help.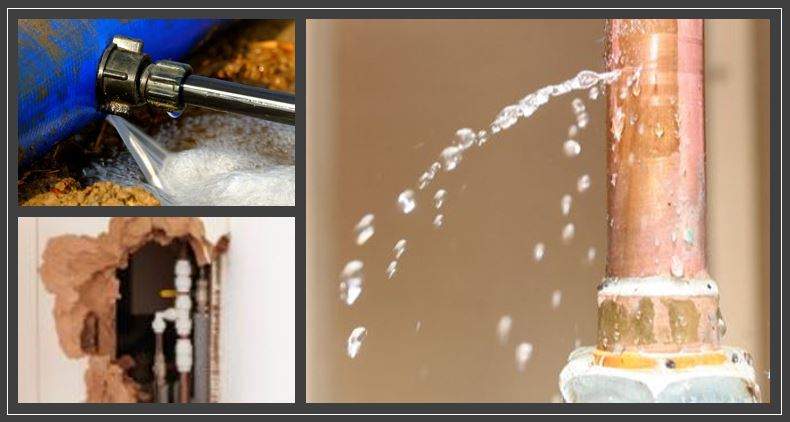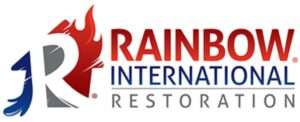 How much does it cost to fix a leak?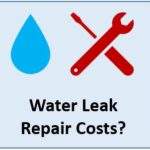 The cost of fixing a water leak will depend on a number of factors. Firstly you will need to locate the leak, which may require specialist leak detection services like ours, then there is the actual cost of fixing the leak (which may be the cheapest part) then finally, there is the cost of fixing the water damage caused by the water leak which can be considerable depending on the size of leak and areas affected.
Who pays for water leak repair?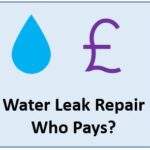 If we are working on the assumption that the leak is on your property, it's likely to be your responsibility (or the property owner) to find water leaks and carry out water leak repairs. However, in many situations, depending on what home insurance cover you have for water leaks, that the cost of doing this could be covered under insurance. This can include trace and access services if you have them. It is worth speaking to your insurance company for help on this as water leaks are a common type of home insurance claim in the UK.
How do you fix a leaking house water?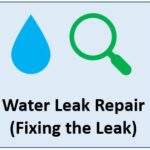 In order to fix a water leak in a house or business, first of all you need to locate the water leak, which is where leak detection experts like use can help. Locating water leaks can often be challenging but we have the tools and skills to help with this. We use specialist leak detectors, many non-invasive, to help maximising any water leaks. Once you have found and exposed it, water leak repairs can be carried out depending the type of leak, where it's located and materials affected.
At Rainbow Restoration – York & Yorkshire Coast we are local Leak Detection Specialists, including business water leaks, so if you need help finding a water leak or getting your home or business back to normal after a water damage or a flood, get in touch with our friendly, experienced local team who will be happy to help with this. We are based in York and also help with mould in York houses.