Water Leak Detection in East Yorkshire
Yorkshire Based – Local Service
Rainbow Restoration York & Yorkshire Coast are based in Yorkshire and serve our local area, helping people who have a water leak with our leak detection service. If you need Water Leak Detection in East Yorkshire, get in touch.

We have several experienced and trained leak detection engineers in our team who are experts in finding plumbing leaks in both residential and commercial properties. We work with many of the UK's leading insurance companies, delivering a quality service in the local area.

Hook
Howden
Pollington
Rawcliffe
Snaith
Everingham
Harswell
North Cliffe
Shiptonthorpe
South Cliffe
Cottam
Elmswell
Kelleythorpe
Nafferton
Wetwang
Barmby Moor
Bishop Wilton
Kilnwick Percy
Meltonby
Wilberfoss

OTHER SERVICES WE OFFER IN EAST YORKSHIRE
If you have had a fire in the East Yorkshire area and need help to getting your property restored back to normal, call us today.
Restoring homes and businesses that have been flood damaged from flooding or major water leaks in the East Yorkshire Area
Damp Surveys, including damp on Walls, Ceilings and Floors. Including Rising Damp and Penetrating Damp and more.
Mould removal and mould surveys in the East Yorkshire area, including black mould on walls and ceilings, whatever the room.
Helping with condensation problems on windows in properties or on water pipes and in loft spaces and more.
A full commercial leak detection service in the East Yorkshire area, for all types of business sectors, small or large.
Our team working on Water Leak Detection in East Yorkshire are equipped with professional leak detection equipment to help maximise the chances of finding your leak. All of our front-line team are also experienced water damage management technicians, meaning that they can also help evaluate the damage caused by any leaks. We can also dry properties after a leak, using our professional drying equipment.
We pride ourselves on being friendly, reliable and professional and strive to deliver excellent customer service. So if you need help from one of our leak detection specialists, get in touch with us and we can discuss your problem and your individual property needs.
As well as having Water Leak Detection in East Yorkshire, we offer other services across the area
We are a local company based in Yorkshire, where we have been based and established for over 20 years. We help many customers all over the local region, all year round, proudly offering a local service in an area we know and love.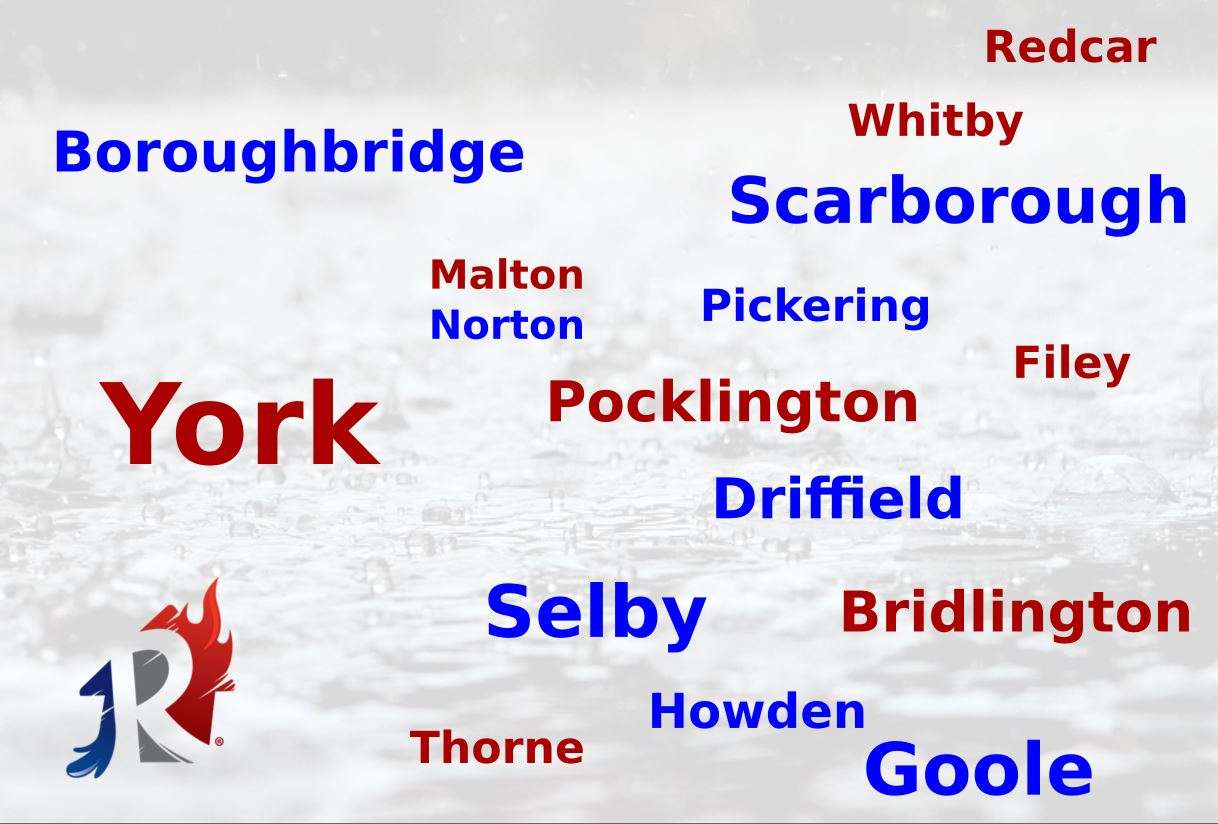 Leak Detection in East Yorkshire – about the area:
Population of East Yorkshire is 341,173
East Yorks Postcodes are various in the area
Major Rivers in East Yorkshire– The Humber, Trent and River Ouse
East Yorks Dialling Codes various in the area
East Yorks Water Company is Yorkshire Water
Including stats from East Yorkshire Wikipedia
About East Yorkshire – East Yorkshire is also known as the 'East Riding of Yorkshire' and sits on the north bank of the River Humber and Humber Estuary. The largest population centres are Kinston Upon Hull (more commonly known as Hull), Bridlington, Beverley, Goole, Cottingham, Hessle and Driffield. Hull sits at the easterly end of the M62 and, close to that, is the Humber Bridge which connects Humberside to Lincolnshire (named after Lincoln).
You may find our Christmas water leaks guide useful – it has tips that are very much relevant to leak detection in East Yorkshire. Similarly, linked to that informative guide, our similar article which explains and provide tips around winter months and Christmas mould or equally, a guide to causes of leaks under sinks.
OTHER SERVICES
Water Damage Repair Company – East Yorkshire
We are experts in all aspects of property Water Damage Management and Repairs. So if you have had a water leak (or even a flood) at your home or business, we can help restore your property.
All of our technicians are BDMA Qualified and work regularly for many of the UKs biggest insurance companies, helping their customers in their time of need. So if you need our help, get in touch.
We will tailor our services to your individual property.
ADDITIONAL SERVICES
Specialist Cleaning Services – East Yorkshire
We offer a range of other specialist cleaning services:
Including biohazard cleaning, virus cleans (including COVID cleaning), hard floor cleaning, carpet cleaning and external cleaning, including jet washing driveways, buildings or patios.
We also offer asbestos testing in York as well as asbestos waste removal services.
So if you need Water Leak Detection in East Yorkshire area, or any of our other services, get in touch with our team today and we will happily help and guide your through the process for your property, tailoring our service to your needs.

FROM OUR BLOG
How do I detect a water leak in my house?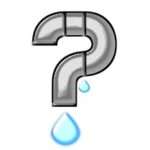 There are a few tell-tale signs of a water leak in your house that will alert you to having a water leak. Just a few examples include – a damp patch on your wall or ceiling, a loss of water pressure, a high water bill, boiler pressure loss or the sound of running water and more. In order to detect that leak, especially if it is hidden, a professional water leak detection specialist can help pinpoint the location of your leak in homes and businesses alike.
Who does leak detection in East Yorkshire?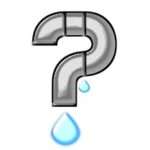 Rainbow Restoration – York & Yorkshire Coast provide a full water leak trace and in many locations in East Yorkshire. Our friendly local team of experienced leak detection specialists help customers who have problems with water leaks in their property (including commercial premises), but cannot locate them. We work with many of the UK's leading insurance companies who trust us to find leaks for their customers and help with water damage. We can help work with your insurance company too if needed.