As experts in Water Leak Detection, as you might expect, one of the most common water leaks that we deal with is plumbing leaks. Whether that is from a water pipe (hot or cold), central heating pipe, a mains water pipe (inside or outside) or a waste water pipe leak, plumbing leaks can happen in many locations and need finding ASAP before they cause too much damage to your property.
This is illustrated very well in our article on how much water a leak uses
Our team help people to find plumbing leaks in homes or businesses and have access to specialist leak detection equipment and processes. They are highly experienced and trained at finding plumbing leaks in properties of all kind and in many different locations in them. This includes plumbing leaks in walls, leaks in floors, ceiling leaks or even underground. We use non-destructive leak detection processes wherever possible.
If you think you have a water leak, act now to find it before the water damage caused gets worse. Over time, water from a leak can cause damage to your property and it is best to catch these things early. Apart from structural damage, plumbing leaks can cause other problems such as damp and mould problems, including mould on walls.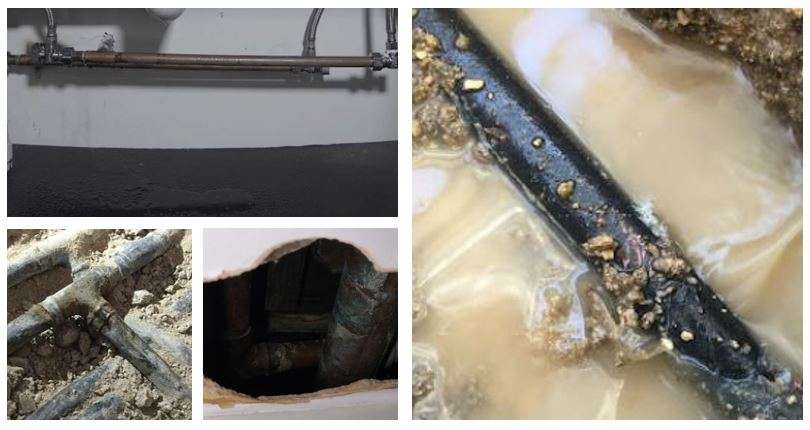 How do you find a Plumbing Leak?
We use state of the art leak detection equipment and processes to help leak finding including:
Moisture Meter & Moisture Mapping Leak Detection
Tracer Gas Leak Detection
Acoustic Listening Leak Detection
Water Pipe Tracing Leak Detection
Water Flow and Pressure Testing Leak Detection
Water Meter Leak Detection
Salts Analysis Tests to determine the water source
Other miscellaneous leak detection tools and devices
All combined into our bespoke tracking and reporting tool
Different types of plumbing leaks leave different signs that our team are experienced at watching out for and monitoring. We use these tell-tale signs to help narrow down and pinpoint a plumbing leak in your property. This includes water leaks that are not visible to the human eye, even small leaks.
So if you think you might have a water leak at your property, contact us.
One thing that can help identify a plumbing leak is understanding your water meter reading, which can help with spotting leaks and the amount of water leaked. We also discuss plumbing leaks in our valuable article about Christmas water damage safety, which includes useful tips.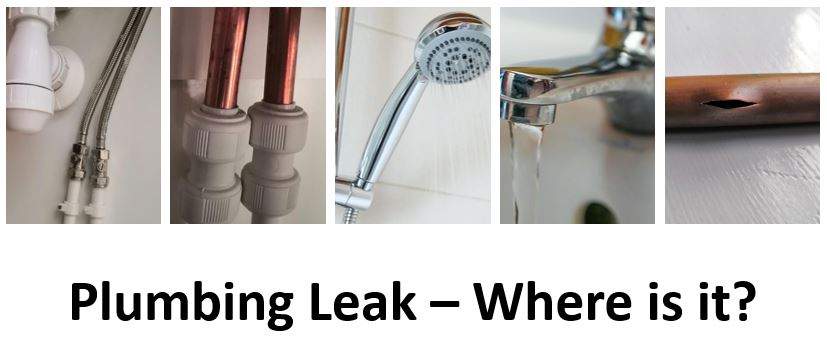 What are Common Plumbing Leak Causes?
As you might expect, in modern houses with central heating serving most or all of the rooms in properties, plumbing leaks can affect any room in the house. Couple that with an increase in ensuite bathrooms and shower rooms and that's more possible locations.
And of course, even if a bathroom leak for example (which can come from a bath leaking through ceiling below), it might not directly affect that room itself. It may show as a leak in the ceiling or wall of a room below like the living room or kitchen. Unsurprisingly, we get a lot of calls from people who's first indication they have of a plumbing leak is a visible damp patch their wall or ceiling, sometimes accompanied by visible cracking or staining to damp plasterboard, wallpaper or woodwork.
Here is a list of a 6 common water leak causes in properties:
Corroded, broken or cracked water pipes – often at joints with other pipes
Frozen Pipes – which crack under pressure of the ice and leak after thawing
Leaks in Bathrooms – from showers, baths, sinks or toilets
Central Heating Leaks – from the pipes feeding radiators (or underfloor heating leaking)
Waste Pipe Leaks – from water going down the plug or toilets in a property
Leaks in Water Tanks – either in lofts or from heating tanks
There are clearly others but these are some of the most common plumbing leaks and, each of those, can leak for different reasons. For example, a bath leak could be from the hot or cold water feeding the bath, the waste water going down the plug, a crack or break in the bath or a problem with the sealant around a bath. That's just one example. Plumbing leak repair needs, or general water leak repairs can arise or occur from storm damage too.
And on top of this, taking pipes as an example, they can be located in many areas across a house and (most often) are in hidden places in walls, underground (including a water leak in concrete floors) or under floorboards, between floors or in lofts or basement water leaks etc. They can of course be indoor or outside water leaks too!
Can a Plumber find a Plumbing Leak?
If you have an obvious plumbing leak where you can see it, such as a leaking tap or pipe under a sink or something like that, then a plumber would be able to help with it. However, in our experience, plumbers would not have access to the levels of leak detection equipment, training and system as a leak detection specialist like us. This is especially important on trickier leaks like a water leak under a house.
All these things combined give us an excellent success rate at finding water leaks. In fact, because of our methodical and thorough approach, we often find more than one leak at a property when people didn't realise. And that is not always in the same location as the first leak. This can prevent future issues.
In fact, we get quite a bit of work from people who have asked a plumber for help and the plumber has told them that, because the leak is hidden that a specialist is needed. Which is where we come in to provide help.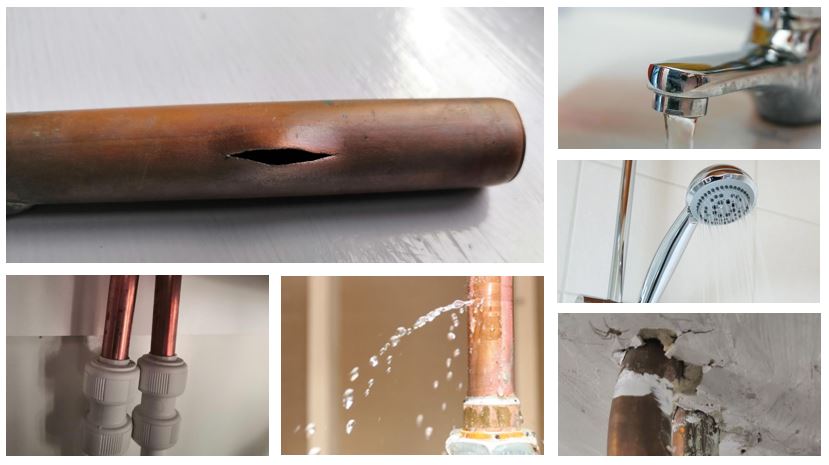 What Happens After You Find My Leak?
Here at Rainbow Restoration – York & Yorkshire Coast, as well as being experts at finding plumbing leak detection, we are water damage restoration experts. So after the water leak has been found and exposed, we will help you to understand and assess the damage caused by the leak. We can also help sanitise and dry the property after the plumbing leak if requested using our specialist drying equipment, supported by remote monitoring if needed.
We can also produce a detailed report in case you need it for your insurance company. We work with many of the UKs leading insurance companies and can help if needed. We are trusted by insurance companies to deliver this service and trace and access leak detection, so you can trust us too. All of our staff are trained and vetted.
What are the Signs of a Plumbing Leak?
We mentioned earlier some of the possible signs of a water leak that trigger people to contact us to investigate it for them in detail. Here are some of the top signs of a plumbing leak:
Visible Signs of Damp or Water – damp patches on walls, floors or ceilings
Central Heating Boiler Losing Pressure – possibly indicating a leak in the system
A Dripping Tundish – which can cause the issue with boiler pressure
A Higher Water Bill – indicating that you are unexpectedly using more water
Sounds of a Plumbing Leak – unusual noises from drips, trickles or flows of water
Structural Damage – cracks in walls or ceilings or 'soft' spots in floors etc.
Strong Smells – of dampness or unusual 'musty' smells in your home
New or Increased Mould – plumbing leaks can help cause this
Low Water Pressure – lower than normal (or total loss of) water pressure
Clearly, if you have more than one of this then the chances of having a plumbing leak, including washing machine leaks in your home or business are higher. So if you see any of these and think you might have a plumbing leak, get in touch with us today and we will be glad to help you.
On the subject of a plumbing leak, you may find our guide to pressure drying interesting too equally our tips on finding a leak under a sink, or similarly our other useful guide to ways to unblock a toilet or finally our recent page containing information about sewage clean ups and smells.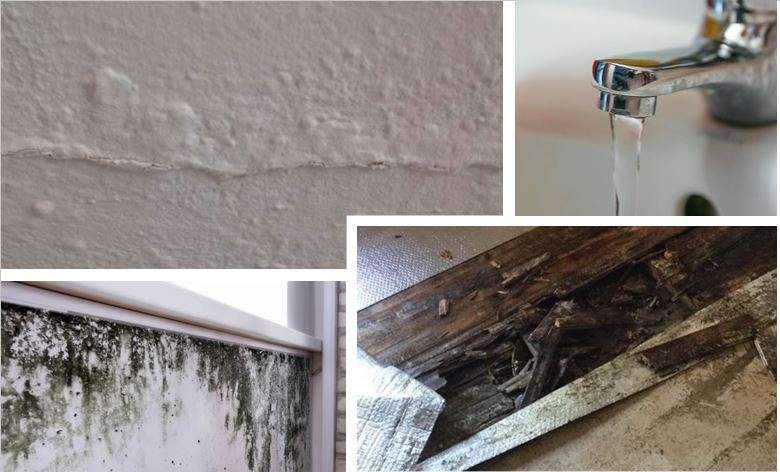 At Rainbow Restoration – York & Yorkshire Coast we are experts in Leak Detection and Water Damage Restoration, so if you need help finding a plumbing leak in York, or getting your property back to normal after a leak or flood damage, get in touch with our friendly local team who will be happy to help you with this.

Can a leaking pipe stop leaking?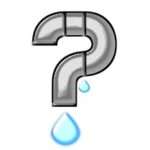 Although it is not impossible for a leaking pipe to stop leaking, in the vast majority of cases this would not happen without some sort of fix or intervention. Clearly, part of that is finding the plumbing leak in the first place. What the repair will be to fix it will depend on where it is, how accessible it is and the location on the pipework. If anything, a water leak is likely to get worse unless you fix it ASAP.
How do I stop my plumbing from leaking?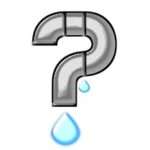 Clearly this will depend on where the leak is (assuming you can see it), how bad the damage is and what the type of leak you have is. For example, at the simpler end of the scale it could be something that needs retightening but also, it could be an underground mains water leak. These are clearly different. If you do not know where your water leak is, call in an expert leak detection company like us.
Who can help with plumbing leaks in York?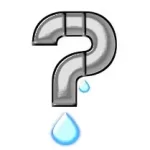 Rainbow Restoration – York & Yorkshire coast can help with plumbing leaks in York, this is both in terms of helping to find hidden water leaks in your home or business (leaks are often hidden) but also in assessing the water damage caused by the plumbing leak and, if needed, carrying out water damage restoration on your property. We've been established locally in York for around 20 years.
How do you check for leaks in plumbing?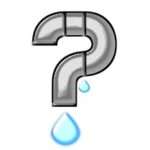 There are a number of ways we can check for a plumbing leak, using a variety of different methods, coupled with specialist plumbing leak detectors that we have. Plumbing leaks often leave indicators (which may not be visible to the human eye) and we can pick up on these to help pinpoint which part of your plumbing it is on and where it is located within your property.