We provide a full Trace and Access service to local customers, helping them find new water leaks in their property, even those that are hidden in places you cannot immediately see. So if you have trace and access cover and your insurance company has asked you to find a local company that can help, get in touch with us today and we'll be glad to help you at a time convenient to you.
We have an experienced and friendly team ready to help you and guide you through the process from start to finish. Even if you don't have trace and access cover, we can still help find your leak for you. Our leak detection engineers are highly trained and have bespoke systems available to help maximise the chances of finding your water leak. We use professional Leak Detectors for finding all types of leak, big or small in all types of property.
Because we work with many of the UKs biggest insurance companies, we have high standards and produce detailed insurance grade reports at the end of the process to help explain your leak and any water damage caused to your home or business.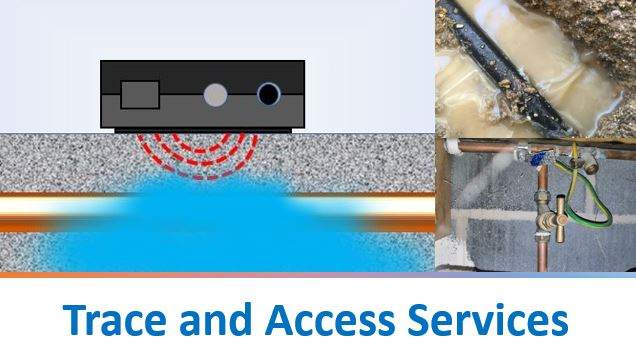 Trace and Access Service – Explained
The name given to trace and access services, also known as water leak detection, is split into two parts which is clearly the 'Trace' element and the 'Access' too. This in turn has given its name to the element on your home insurance policy, specifically Trace and Access Cover, which covers you in the event you need help with finding a water leak at your home or business.
Taking these one by one:
Trace – this is the thorough process of locating a water leak, which is the most challenging element of the process. This includes using a number of methods that our trained trace and access engineers utilise. This could include thermal imaging leak detection, or other methods including acoustic listening, tracer gas etc. Water leaks give of tell tale signals which these devices are calibrated to locate, often with pinpoint accuracy.
Access – once the trace and access engineer has used the methods just mentioned, and once they are confident they have located the water leak, then begins the process of accessing the leak to allow for a leak repair. Clearly the method used to access the leak will depend on what type of water leak is and where it is located. However, this could involve a number of methods best suited to each situation.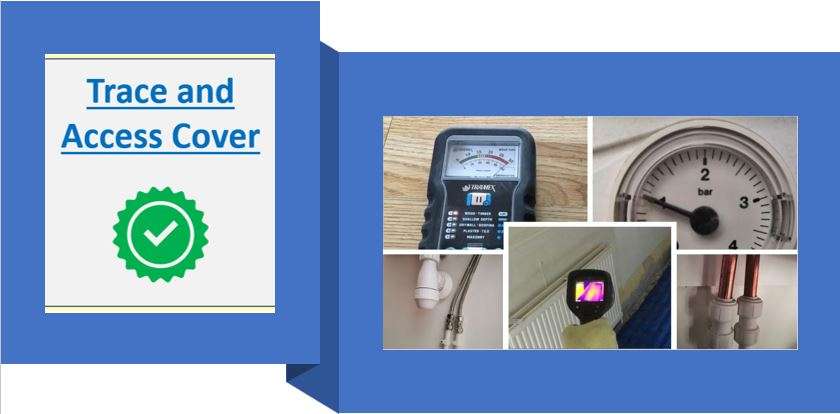 What is Trace and Access Cover?
Trace and Access is generally an addition to your home insurance policy to help if you have a water leak, specifically carrying out leak detection and, importantly, accessing the leak. This means that, if you have trace and access cover, the cost will very likely be covered by your insurance company so check your policy to see the details and to see if you have cover and what the details of it are as this will vary. Nowadays is trace and access cover it is covered as part of many UK insurance policies, but if not, it is something to consider.
Even if you do not have trace and access cover we can still help you, so contact us.
How Much Does Trace and Access Cost?
If we are talking about the service (not the actual cover on your insurance), the cost will vary somewhat. After all, not all properties are the same so doing it on a small flat or terraced property is different to working on a large mansion or for a large commercial leak detection job. That said, typically you are looking at a cost between £400 to £600.
Because our service is very thorough, we are likely to be onsite at your property for much of the day. We don't just find a leak and stop work, we check for signs of other leaks as, when you have one, it's not uncommon to have another, especially with certain common types of water leak.
Unlike some other companies who offer this service, we are based in the area we offer this service in to local customers. This means that we are not having to travel for hours to get to our customers, which is obviously a cost, and so we can pass this cost across to our customers. It also means we are likely to get there quicker too. It also means we're not burning unnecessary fuel to get to you, which is important to us.
See here for – areas we cover. We are one of over 50 branches that Rainbow Restoration has across the UK, so if you still need help, get in touch and we'll put you in touch with a local branch. One of the common leaks we get involved in the York & Yorkshire area is basement water leaks and basement flooding too.
How do I know I have a Water Leak?
There are several things that can be a sign of a water leak at your property, here are a few:
A visible sign of a water leak – for example a damp patch on the ceiling, wall or floor
You can hear a leak – sometimes you can hear water leaks but not see them if they are hidden
An unusually high water bill – showing you are using much more water than normal
Your boiler is losing pressure – which can be a sign of a water leak in your central heating
High levels of damp and / or condensation – possibly accompanied by mould patches
Strong / unusual odours – musty or damp smells around your property
A fall in your water pressure – is it much lower than normal? That can be a leak causing it
Stains, bubbles or cracks – on walls and ceilings, especially if accompanied by moisture
Number 4 on the list above might be visible on your boiler tundish. And regarding number 6, sometimes this can be from a sewage smell in your house.
Clearly, if you have more than one of these, then the chances of having a water leak are higher so get in touch with us to help get to the bottom of it and find your water leak with our trace and access service.
You may be interested to read our article about how to stop mould on walls, including mould in houses.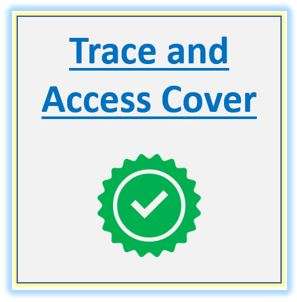 How do you Find Water Leaks?
We have a unique, tried and tested process and system that we follow to help find any water leaks as part of our trace and access service. This is coupled with using highly trained & experienced leak detection engineers who have an excellent track-record of finding water leaks.
Wherever possible we use non-destructive leak detection methods which allow us to detect leaks through walls, ceiling leaks or leaks in floors. We can ever detect underground water leaks at your property, including a water leak under concrete floors. Also a leak under house, or even underfloor heating system leaks. We only cause a disturbance in places which we have detected water leaks so that they can be accessed and water leak repairs carried out efficiently.
Finally, we use specialist, professional leak detection equipment which are proven to help find leaks in all types of locations, even in hidden places. This includes – moisture meters / moisture mapping, thermal imaging cameras, borescope inspection cameras, acoustic listening devices, tracer gas and more. All these things combined form part of our service. We use the best advanced leak detectors.
Can a Plumber find my Water Leak?
Plumbers can help with water leaks in clear or immediately obvious places like a leaking tap etc. However, in our experience, not many local plumbers have the level of experience or equipment to find hidden water leaks, like a leak in concrete, which is what we deal with. We work with plumbers who have asked us to help them find a leak or refer customers directly to us. So if your plumber has told you to contact a local leak detection specialist, speak to us.
Can you Dry my Property After a Water Leak?
Absolutely, we are experts in water damage and property drying and have a range of specialist property drying equipment (including pressure drying), including industrial dehumidifiers, targeted heaters, air movers and more. We also have specialist moisture meter surveying equipment to both evaluate the damage caused by a water leak, monitor drying progress once drying begins and also check that your property is back to normal levels after a water leak. This can be enhanced with remote monitoring of drying.
If you are looking for something else interesting to read, our article about Fluorescein Leak Detection Dye might be interesting and useful to you.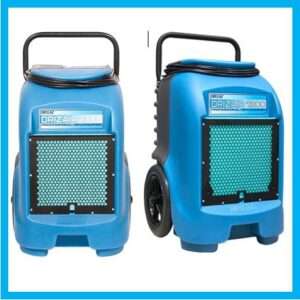 At Rainbow Restoration – York & Yorkshire Coast we are experts in Leak Detection and Water Damage Restoration, so if you need help finding a water leak or getting your property back to normal after a leak or flood, get in touch with our friendly local team who will be happy to help you with this.
What is a trace and access report?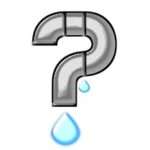 A trace and access report is something that a reputable water leak detection company, such as ourselves, produces at the end of the work they do to find your water leak. The content will vary according to the company, the property and the nature of the leak but it can be used to provide useful information regarding your water leak (including the location, cause and any water damage) for you and your insurance company and the claim you make on your policy.
What is trace and access in landlords insurance?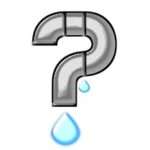 Trace and access on a landlord insurance policy is the part of your insurance that covers the finding of leaks in your property, it will vary from policy to policy (in terms of cost and what is covered, to what amount) but it is not uncommon to have it. This is especially because water leaks are one of the most common insurance claims made and they are not always simple to find. Insurance companies have suppliers, such as ourselves, to deliver this service for their customers in the advent that they need to find a hidden leak.