At Rainbow Restoration – York & Yorkshire Coast, we are based in York, North Yorkshire. In York, along with most of the places we serve the water is provided generally by Yorkshire Water. And so we get a lot of customers who have 'Yorkshire Water Leaks'. However, and the same applies whatever your water company is, it's not necessarily the Yorkshire Water leak team who are responsible for water leaks, it often depends. However, here is a useful quick guide to help explain that. It is just a guide, if in doubt then get help to clarify this.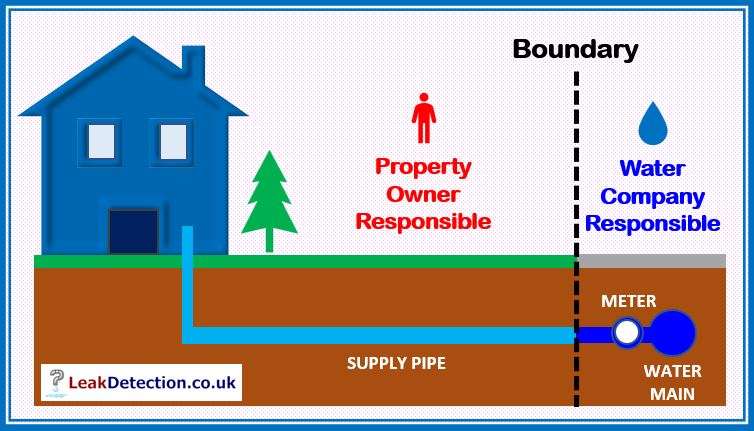 This question is often asked when people think about mains water leaks under a house…
Who's Responsible for a 'Yorkshire Water Leak'?
As you can see from the guide image above (which is a simple guide), generally, if you have a Yorkshire water leak inside the boundary of your property then it is your responsibility. That is assuming you own the property, if not and say for example you are renting, then speak to your landlord. That can include supply pipe leaks to your property which may a water leak in your driveway or garden. People don't always think that. That said…
Water Leak Outside – Who is Responsible?
On the Yorkshire Water leak website page – Yorkshire Water – 'Leaks & burst pipes' they do comment about leaks in your garden and, at the time of writing this guide, they do say "As a homeowner, you're responsible for the supply pipe that goes from the street boundary to your home. But don't worry, if there's a leak in your garden or driveway, you might be eligible for a free investigation". There is more information on that page which could be useful too.
On the other hand, if a Yorkshire water leak is outside the boundaries of your property, for example in the street, then it is more likely to be the responsibility of the local water company. We stress that is is a guide. Why?…
Well, several reasons really. For starters, it might not be clear where the boundaries of properties are and, even then, there can be situations where land outside can still be privately owned (i.e. someone else's responsibility). We do get asked a lot about who is responsible for a water leak and it's not always simple to answer.
How do I report a leak to Yorkshire Water?
If you have worked out that the leak on or near your property is not your responsibility and it is a Yorkshire water leak then it's likely you need to get in touch with them. They have a useful page on their website entitled Leaks & Burst Pipes which has useful information on it.
If you do not live in the Yorkshire area and have something other than a Yorkshire water leak then you can contact your water company for help. Water UK have a useful page on how to find your supplier where you put your postcode in and it tells you who your local water company is. From there, each company will have their own information on their website telling you how to contact them etc if you have a leak.
As you might expect, Yorkshire Water get a lot of their water from Yorkshire Rivers across the county, including Yorkshire Dales Rivers (or those that come from there originally).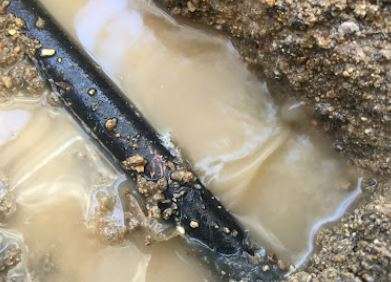 Water Leak Allowances
Something to additionally consider if you have a Yorkshire Water leak, or with any other water company, is whether they have an allowance for the cost of the water used in a leak (which could be significant), clearly this is if you have a meter and are charged on usage of water. If so, then it can be worth speaking to your water company to see what their policy is. There may be some caveats to this but it could be worth checking.
We have a useful guide to winter water leaks that you might find useful.
Why is my Water Bill so High?
In fact whilst we are on this subject of water meters and water bills, if you are on a water meter an you get a much higher bill than usual, there is a possibility that you have a water leak. A higher than normal water bill, especially if its a lot higher can be caused by a water leak. So if you think this might be the case, get in touch with us and we can help see if you have a water leak, see how much water it is leaking and help locate it for you.
Something that will help you understand this is our blog post on water meter reading, which can help with spotting leaks and seeing how much water they are wasting.
To see the volume even a small leak loses, check out our article and video on how much water a leak uses. You may also be interested in our helpful article on water leaks in concrete floors.
At Rainbow Restoration – York & Yorkshire Coast we are experts in Leak Detection and Water Damage Restoration, so if you need help finding a water leak or getting your property back to normal after a leak or flood damage, get in touch with our friendly local team who will be happy to help you with this.

Can you chose your water supplier in the UK?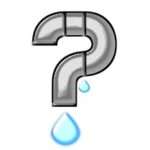 Under current regulations and legislation from the UK Government, you cannot choose your water supplier, your supplier will depend on where you live in the country and so effectively, there is not the same type of competition you get for gas and electric suppliers in the UK. It remains to be seen if that will change.
Is it worth having a water meter in the UK?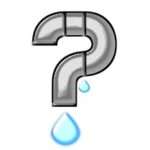 That will depend on your circumstances and, clearly, how much water you use. With a water meter you pay according to your water usage. Whereas generally, without a meter you can use as much as you want. You can usually request a meter (if you don't already have one) from your water company. Check with your local water company and they will likely be able to give you guidance based on your circumstances. Some even offer a trial.