Damage Management Services
Rainbow Restoration – York & Yorkshire Coast provide a wide range of local damage management services. So if you've had a fire, a leak or flooding at your home or business, we'll help you get back to normal. We also offer other expert services to help with leak detection, damp, mould in properties, condensation, asbestos and specialist cleaning services.

See the interactive guide to our: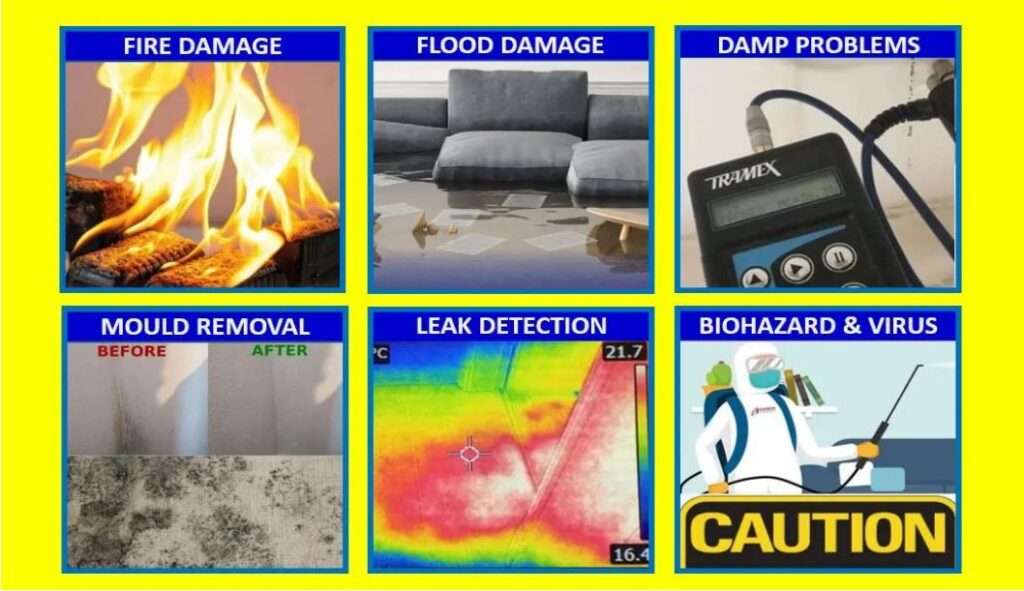 We provide damage management services for both domestic and commercial customers across the region. We are based in York but have expert staff working across the region. We regularly help customers of some of the UK's biggest insurance companies. So you know that Rainbow Restoration is trusted and respected. We're here to help you get your property back to normal after property damage. We also utilise sophisticated, modern and efficient systems such as with pressure drying.

So if you need damage management services, contact our team today.
Damage Management – Our Services
As well as damage management services, we offer various specialist cleaning services to domestic and commercial customers.
If you have a water leak but cannot find it, we can help locate it using our specialist leak detection equipment and knowledge.
We provide a range of biohazard and trauma scene services across the region, including crime scene cleaning and virus cleans.
We are experts in fire and smoke damage restoration. We can help clean and restore your property back to normal after a fire.
We are very experienced in dealing with flooding in the York & Yorkshire Coast area, so if you have been flooded contact us.
We are experts in damp so whether you have rising damp or penetrating damp, we can offer a damp survey of your property.
Mould problems in houses can occur for various reasons, we offer a mould survey and removal service to help resolve this.
Condensation problems in a home or business can cause damage to your property. We help identify the cause and remedy.
Asbestos is a hazardous substance which we are experienced in identifying and testing. We also offer asbestos removal if needed.
For more information on Asbestos, please see our guide – where is asbestos found? and our guide to artex ceilings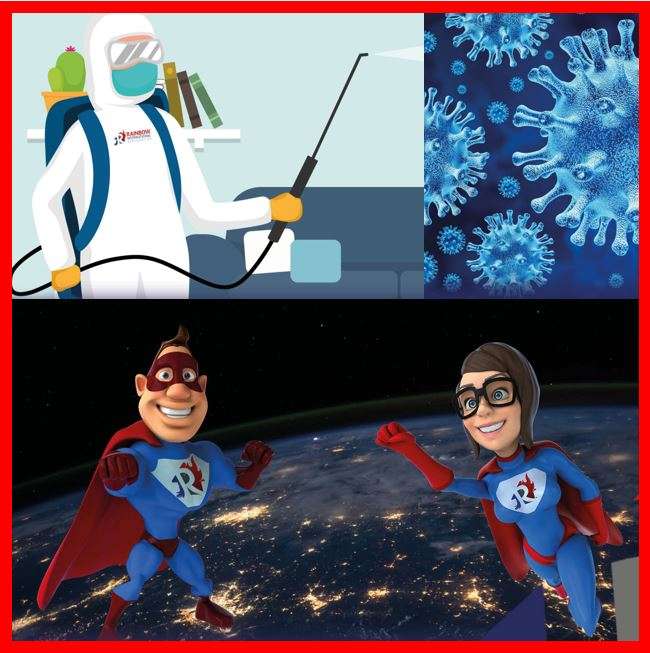 Additional Services
Local Specialist Cleaning Services
As well as the services mentioned above, we also offer a range of specialist cleaning services including – carpet cleaning, hard floor cleaning, builders cleans, external cleaning (including jet washing), biohazard & trauma scene cleaning and many more. So if you have specialist cleaning requirements at your home or business, get in touch with our team today to discuss if and how we can help solve your specialist cleaning needs in domestic or commercial properties.
We pride ourselves on offering a friendly & professional service.
If we can help with anything, get in touch with our team today.
Water Damage Services
Property Drying after Leak or Flood
After a property has suffered from a water leak or flood damage, it is likely that because of the water damage, property drying will be required to re-stabilise the building back to pre-incident conditions. This also helps to prevent further, secondary damage.
We have various specialist drying equipment, including industrial dehumidifiers, making it as effective and thorough as possible, like drying concrete.
All our staff are trained and experienced but, importantly, friendly.
On the subject of flood damage repairs, checkout our article demonstrating details on water leak repairs (there are various steps to fixing water leaks), we also have great articles showing York Flood Maps. You may also like our page showing electrical fire causes, additionally Christmas fire safety or our guide to remote monitoring.
We also have a number of articles about when your boiler is losing pressure, and linked to that a great guide to tundish drains.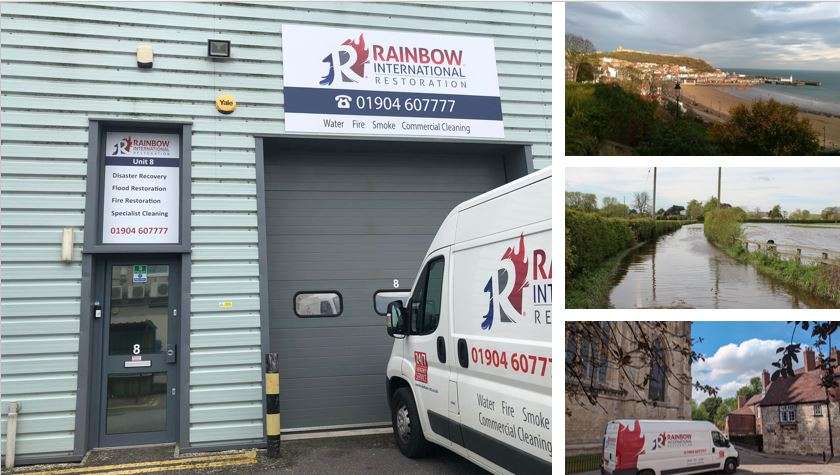 We are based in York, North Yorkshire and have been serving the community and region we love for over 20 years offering professional damage management services. We pride ourselves in offering a friendly and professional damage management service to our many customers. If your insurance company have asked you to contact a local trace and access company, we can help. Our experts will help locate your leak and assess any water damage to your property at the same time.
As well as the York area in North Yorkshire, we also cover surrounding towns and villages. We also cover across to the Yorkshire Coast region with places such as Scarborough, Bridlington, Filey and Whitby. Plus other areas around Yorkshire and Teesside. Many of these can be seen on our River Ouse Map and our River Foss Map too.
We are there in your time of need and to help you through the devastation of a fire or flood at your home or business. Our experienced and friendly team will help you through such difficult times and help you get back to normal as soon as practically possible. So if you need leak detection services, including underfloor heating leaks or any of the other things we offer, get in touch with our team today and we will be glad to help you.
On the subject of fires, you may find our blog explaining fire classification groups useful.
FROM OUR BLOG
What is water damage management?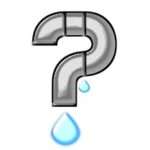 The water damage management process in a home or business will depend on the type of water damage (for example a water leak vs flooding), the extent of the water damage (how much water is involved) and the location in the property, as well as the age and condition of it. Finally, what materials are affected by the water damage. Once this is evaluated, appropriate water damage management processes will be put in place to prevent secondary damage to the buildings and contents of the property. This commonly includes strip out and disposal of items damaged beyond repair and drying using drying equipment such as dehumidifiers and air movers etc. Damage control is an important element of this.
What is fire damage management?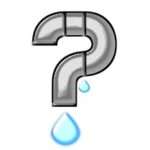 Fire damage management is the process of decontaminating a property after the effects of a fire, including from smoke damage (and soot). Depending on the type of fire, the materials affected and the scale of the fire will determine the best fire damage management processes that are employed. Sometimes this is in visible places but, with fires, often involves investigating void spaces as smoke and soot particles can be very small and be spread via air movement associated with the fire.