Fire Damage Restoration
Not only are we local Water Leak Detection experts, we are also experienced Fire Damage professionals. All our front-line staff are qualified fire damage technicians who are used to dealing with all aspects of restoration and repair projects, small and large. So if you have had a fire or smoke damage, indoors or outdoors, get in touch. We offer this service across the region to both domestic and commercial customers.

Our team understand the disruption and upset that a fire at your home or business can cause to you and your property. We will help you through this difficult time to help ensure your property is back to normal after fire and smoke damage. We offer property fire damage and smoke damage surveys. And if your fire has been extinguished with water, we can assess any water damage too.
If you have fire or smoke damage at your property, or have any fire or smoke odour problems, we can help. Contact our friendly local team for help today.

See the interactive guide to our:
Our Fire Damage Restoration Services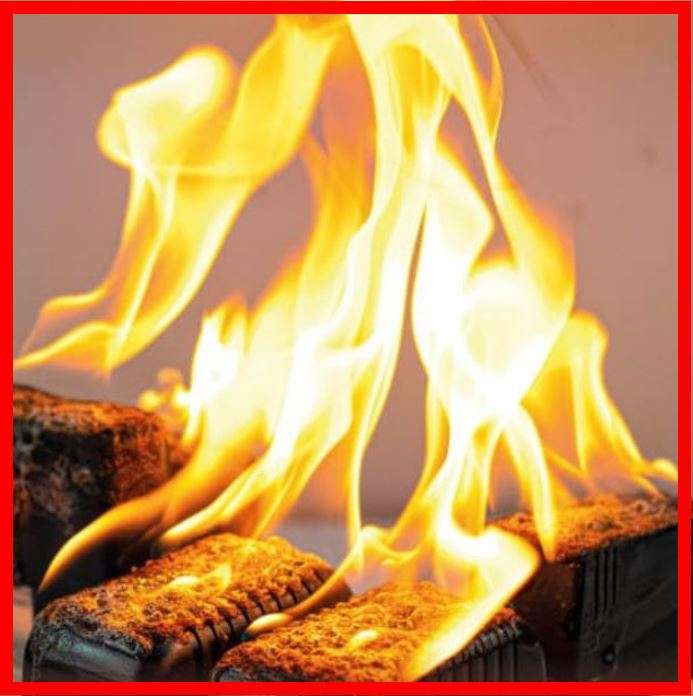 Fire Damage
Dealing with damage caused by fires at both domestic and commercial properties.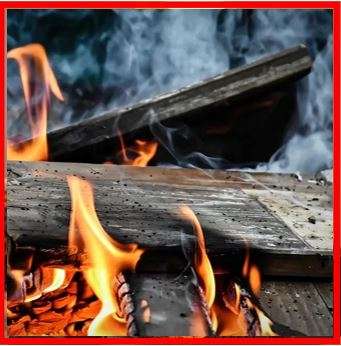 Smoke Damage
Evaluating, controlling and restoring properties and contents from smoke damage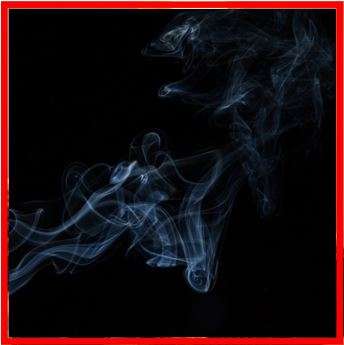 Odour Control
Monitoring and controlling odours associated with fire and smoke damage in properties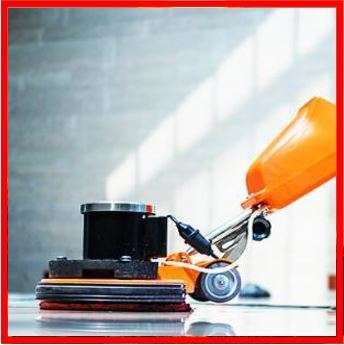 Floor Cleaning
Cleaning and restoring floors affected by fire damage or smoke damage at properties.
Testing and removing asbestos from fire damage and smoke damaged properties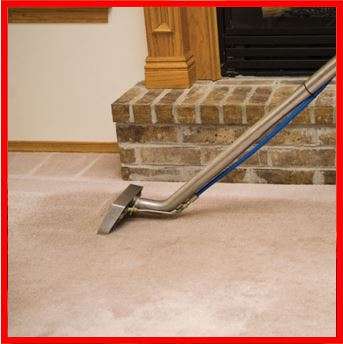 Carpet Cleaning
Cleaning and restoring carpets and rugs affected by fire damage or smoke damage.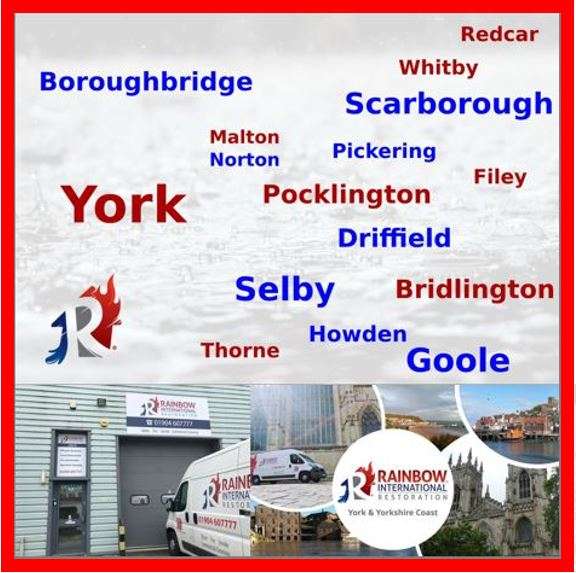 Local Fire Damage Experts
Fire Damage – York and Yorkshire Coast Region
We have been providing fire damage and smoke damage restoration and repair services across the Yorkshire and Teesside region for over 20 years and are based in the area.
We have staff in different areas of the region, so if you have had a fire at your property or have a problem with fire or smoke odour get in touch today for help.
Our friendly team will work with both domestic and commercial customers, small or large. Contact us today.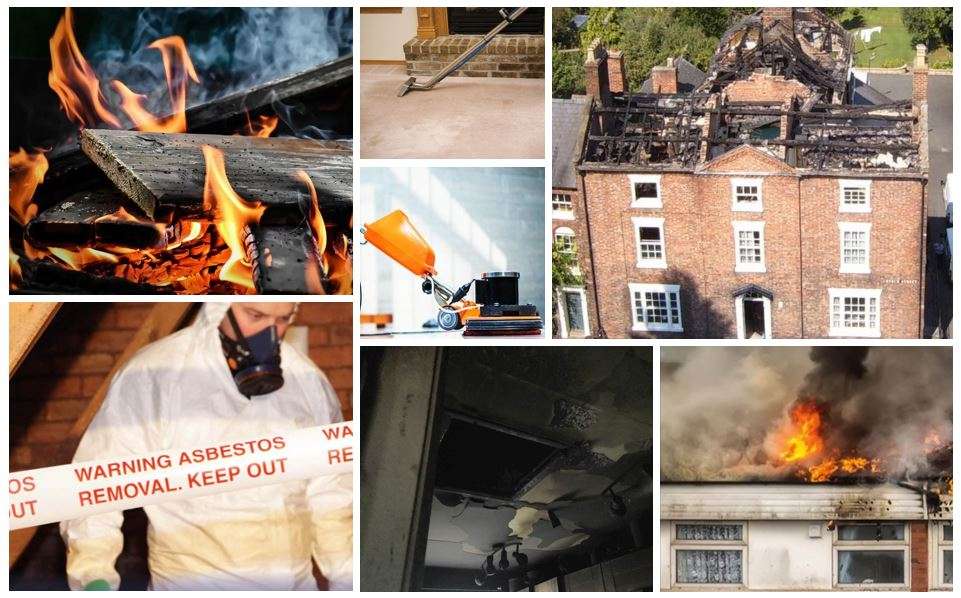 Because we offer a range of damage management services, we provide more than just water leak detection services, we are able to help with much more. So if you have suffered any damage to your property after a fire, we can help get it back to normal afterwards. We have range of equipment and specialist cleaning products to help with restoring your property as effectively and efficiently as we possibly can. Find out more about fires on our fire classification page and in our guide to Christmas Fire Safety and also our guide to fire triangles. Plus our article about air quality meters and smoke.
It can be a very difficult time after a fire at your home or business but our team are here to help you out. You are in experienced and safe hands when dealing with our friendly team. Contact us today to discuss your problem and we will explain how we can help you and guide you through the process from start to finish.
Fire – Locations
We can help in many different types of damage including:
Damage to Buildings or Contents – including evaluating, logging and reporting.
Damage in Floors – in concrete floors, floorboards, laminate and tiled floors.
Damage to and in in Walls – behind plaster, in cavities, under insulation, boarding etc.
Damage to Ceilings – including fires in lofts, between floors in properties
Fire and Smoke Damaged Furniture – tables, chairs, dining furniture, cupboards.
Fire and Smoke Damage Outside – to bricks, patios, driveways etc.
Fire Damage in Apartments / Flats – with landlords, tenants and property developers.
Damage in New Builds or Old Properties – tailored to the design and layout of the building
Depending on what type of fire and smoke damage you have at your property or business, and the type of construction it is, we'll optimise and tailor service to your needs, using different equipment according to these factors and many other things. One example is industrial air scrubbers to improve air quality and help remove particles associated with the fire damage, including electrical fires. Also ozone air managers to carry out similar tasks as well as odour control.
All of our technicians are trained and experienced in fire and flood damage, helping to evaluate and restore water damage to buildings or contents in your home or business. We work with many of the UKs biggest insurance companies to help them and their customers, they trust us to deliver a great service and so can you.
FROM OUR BLOG
What are the types of fire damage?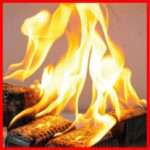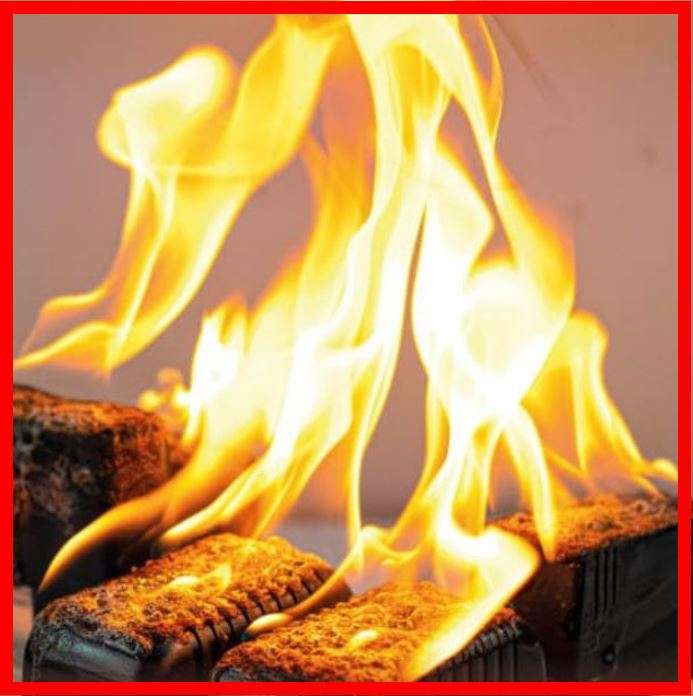 There are various types of damage associated with fires and the detail and extent of that will depend on the location and extent (or size) of the fire and what it has come into contact with. That said, fire damage includes direct damage from things coming into contact with flames. Secondary fire damage comes from smoke damage, soot damage and from coming into contact with fire residues. Interestingly, damage from fires can also come from water (or other substances) that are used to extinguish the fire itself.
How is fire damage measured?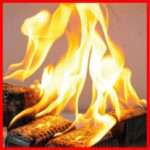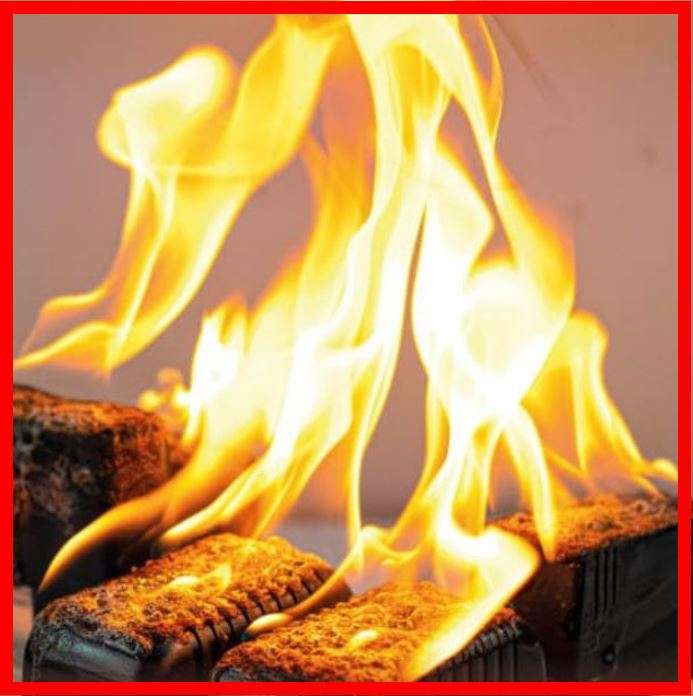 Depending on the type of fire being evaluated will depend on how the damage is measured. However, if we are talking about a fire damage insurance claim in a home or business property, usually there are a number of factors measured. This includes the number of rooms affected, the area of surfaces affected and the details of buildings and contents affected. All of this leads to the final metric which is the cost of items damaged by the fire.
Who provides fire damage restoration in York?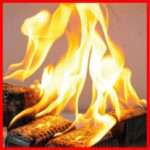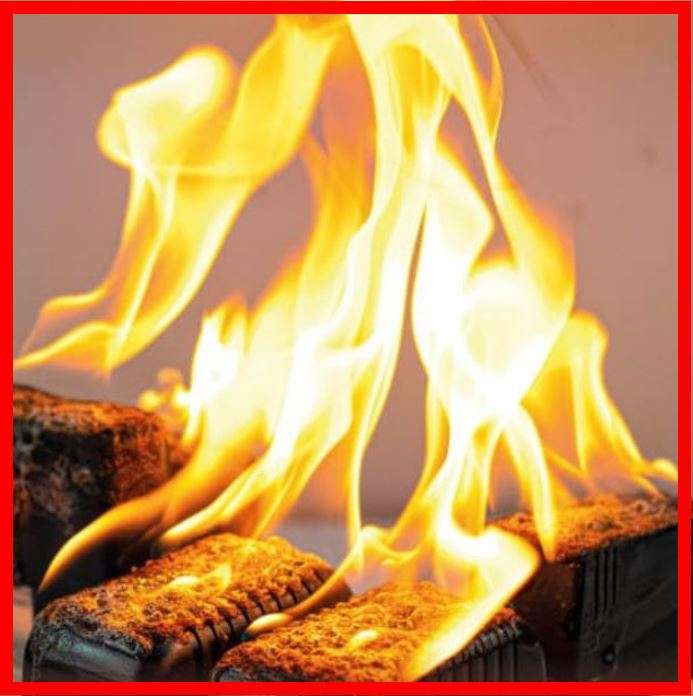 Rainbow Restoration – York & Yorkshire coast are based in York and have been for over 20 years. They have extensive experience in dealing with a large range of domestic and commercial fires in the area, small and large. They also have experience of smoke damage restoration which is often useful in fires. So if you have had a fire at your property in the area locally, contact the the team for help and support, they can help you with the process and work with your insurance company on your fire insurance claim.