Flood Damage Restoration
Not only are we Water Leak Detection experts, we're experienced Flood Damage professionals. All our front-line staff are qualified flood damage experts who are used to dealing with all aspects of flood damage repair projects across Yorkshire and Teesside, small or large. So if you've had a flood or major water leak at your property, get in touch. We offer this service across the region, helping with flood damage to homes and businesses.

Our team understand the disruption and upset that a flood can cause to you and your property. We will help you through this difficult time to help ensure your property is back to normal after flood damage. We offer property damage surveys, moisture mapping, water leak detection, mould in houses including mould surveys, mould removal and damp & damp remediation. We also offer Fire Damage and Water Damage services. We also offer specialist cleaning services, which can be very useful after a flood.
If you need fire and flood restoration work at your property, we can help. Contact our friendly team for help.

See the interactive guide to our:
Our Water & Flood Damage Restoration Services
Dealing with the damage caused by floods and leak at domestic and commercial properties.
We are experienced in helping to restore properties after local flood damage.
Helping to assess the and monitor the level of damage caused by flooding at your property.
Other Useful Resources:
A guide to common plumbing leaks found in properties, signs of them and how we find them.
A guide to and map of the rivers across the Yorkshire Region and explanation of flood risks.
A guide to 'Yorkshire Water Leaks', who is responsible for them and how to report them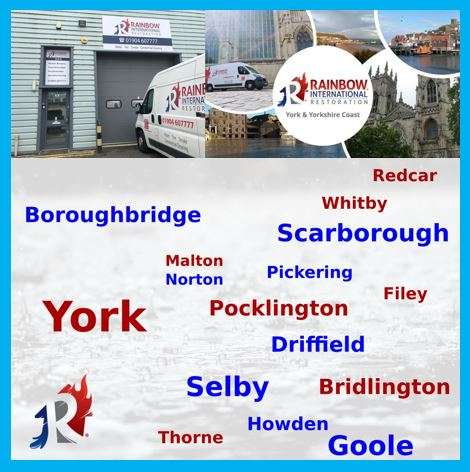 Local Flood Damage Experts
Flood Damage – York and Yorkshire Coast Region
We have been providing flood damage restoration across the Yorkshire and Teesside region for over 20 years and are based in the area. Many of these places are shown on our River Ouse Map and River Foss Map.
We have staff in different areas of the region, so if you have had flood damage at your property after a leak or even a flood, get in touch today for help.
Our friendly team will work with both domestic and commercial customers, small or large. Contact us today for help.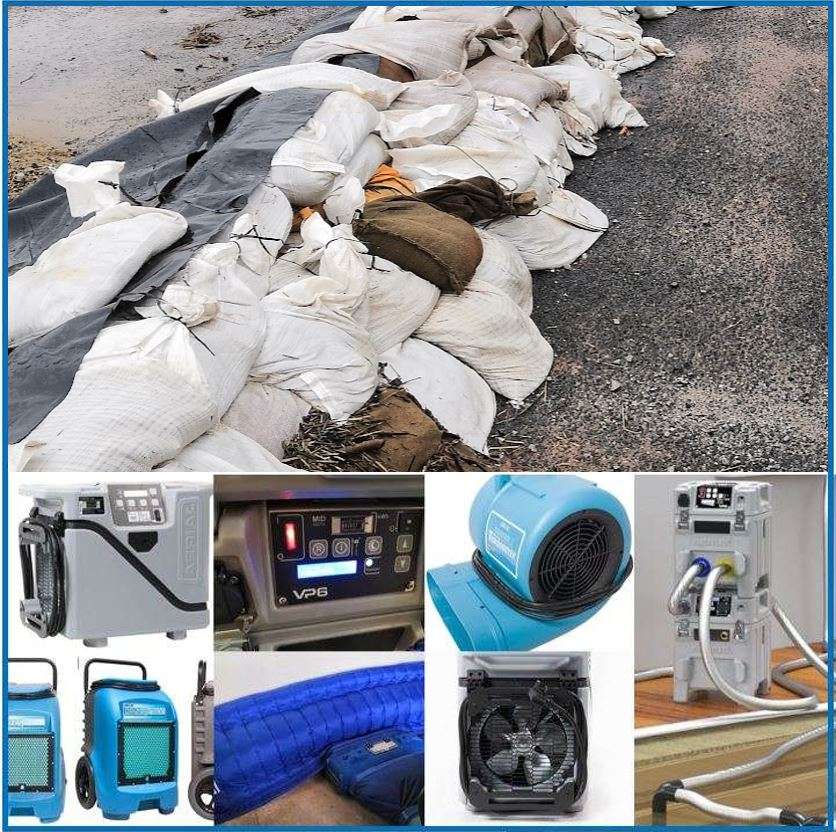 Because we offer a range of services, we provide more than just water leak detection and flood damage services, we are able to help with much more. So if you have suffered flood damage to your property, we can help get it back to normal after. We have a full suite of professional drying equipment to help with restoring your property as effectively and efficiently as we possibly can. This is alongside other associated equipment, such as air scrubbers.
It can be a difficult time after flood damage or a major water leak but our team are here to help you out. You are in experienced and safe hands when dealing with our friendly team. Contact us today to discuss your problem and we will explain how we can help you and guide you through the process from start to finish. Speaking of guides to flooding, we have a great article sharing Christmas flooding advice.
One of the famous flood events we helped with were the Fishlake Floods of 2019. On the subject of flooding, checkout our article showing York Flood Maps which is very interesting. On the subject of flood damage, our article how concrete leaks drying can be challenging without drying equipment. Plus our blog post on pressure drying which can be beneficial after flood damage as can our additional services such as our remote monitoring system.
Flood Damage – Locations
We can help in many different types damage including:
River Flooding – when rivers burst their banks and overflow into properties
Basement Flooding – from flooding, major leaks or drainage leaks
Storm Flooding – after major rainfall causing localised flooding
Flash Flooding – from a sudden ingress of water into a property
Commercial Flooding – when your business is affected by flood damage
Mains Water Flooding – when there is a water supply flood damage
Depending on the scale of flood damage you have at your property, the age and the type of construction your property is, we'll optimise and tailor service to your needs, using specialist equipment and techniques. So for example, dealing with basement flooding, is different to a 'normal' flooding event.
A flood at your property may be an unusual experience for you but we will do everything we can to help you through such a difficult time. Our team understand the process from start to finish and will guide you through it. You find out about us more on our page about us an our experience. We are a local company who is proud to serve our community across the York and Yorkshire Coast region.
All of our technicians are trained and experienced in water leak detection too, helping to find your leaks in places not visible to the naked eye. If you have a water leak, they can help find it. Wherever possible using non-destructive methods so as not to cause any further damage or disruption to your property. We work with many of the UKs biggest insurance companies to help them and their customers who are going through an insurance flood damage claim, they trust us to deliver a great service and so can you.
River Flood Damage – across Yorkshire
Here is a list of the major rivers in Yorkshire that can contribute to local flooding across the region:
The River Swale flooding – comes from the North West, merging with the Ure to form the River Ouse
The River Ure – South of the Swale, flowing by Ripon before flowing into the Ouse
The River Nidd – South of the Ure flowing by Harrogate before also joining the River Ouse
The River Wharfe – south of the Nidd, by Ilkley and Wetherby before joining the Ouse
The River Aire – by Skipton area before passing through Leeds to merge with the Ouse
The River Calder – flowing by Halifax and Huddersfield before joining the Aire and Ouse
The River Don – flowing by Barnsley, then through Sheffield, Rotherham and Doncaster
The River Rother – which joins the River Don at Rotherham
The River Ouse – flows through York before flowing to the Humber Estuary
The River Foss – York's second river, which joins the Ouse at York city centre
The River Derwent – flows through the North Yorkshire Moors to join the Ouse by Selby
The River Hull – which flows straight down through Hull into the Humber estuary
Several of these originate as Yorkshire Dales Rivers or from other locations in Yorkshire. We also have an article on where several of these rivers meet at their river confluences across the local area.
York and specifically on the River Ouse is the place where the infamous Viking Recorder river level monitoring station is, close to the centre. It reports on river levels and flood alerts for the River Ouse and the York area.
FROM OUR BLOG
What type of damage is caused by floods?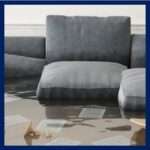 The exact type of damage caused by floods will depend on a number of factors. This includes the source of the flooding, how extensive it is (including flood water height) and how long it remains in a property as long term flooding is likely to cause more damage than flash flooding. Flood damage will very likely affect both the building materials and also the content of the property. This is likely to require clean-up, sanitisation, disposal of waste, strip out of flood damaged items (that cannot be repaired) and eventually drying to help get the property back to pre-incident conditions.
What is flood damage restoration?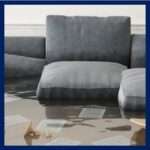 Flood damage restoration is the process of helping to get a property restored back to pre-flooding conditions. What this involves will depend on the details of the exact flooding incident. This includes the location, type of water, length of flooding and the details of the property affected. Flooding is likely to result in many items being flood damaged beyond repair which means they will need to be replaced. Flood damage specialists like us will help to evaluate the flood damage and help the process of restoring back to pre-incident conditions, especially when it comes to water damage caused by flooding.