Ceiling leaks are one of the common places we find leaks when carrying out our local leak detection services and it comes with some complexities and risks which we will explain in this article. Some of the risks from a ceiling leak are obvious but others are not so but they are essential to know about as you will see.
People tend to suspect a ceiling leak from a number of visible signs, including – cracking on their ceiling, staining or damp patches, mould growth on their ceiling or mould on walls, dripping from their ceiling or even (in worse cases) holes or even collapsed ceilings caused by a water leak. So be on the lookout for these signs of a ceiling leak.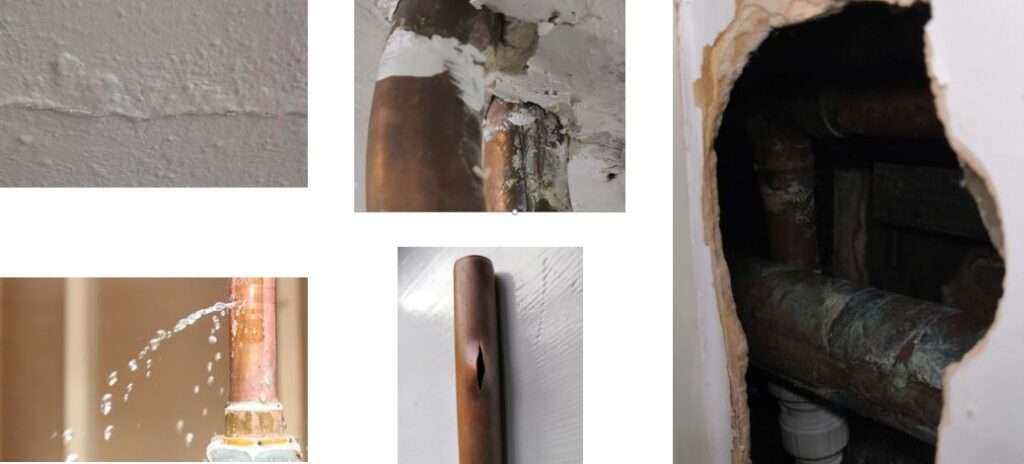 Before looking at the possible causes of a ceiling leak and what do to, let's start with the most important thing of all, safety and risks. As we have said previously, and especially with ceiling leaks, we take safety very seriously. All our dedicated staff are trained and, at the start of every job, carry out a risk assessment to help protect everyone.
Ceiling Leaks – What are the Risks?
Here are some examples of the main risks to consider:
Risk of Collapse and Debris – the first, and perhaps most obvious thing on this list is the risk of the ceiling or parts of it falling down. This is something that we see quite often, especially if a leak has been going for some time and the damage has built up but also when houses are unattended for some time. It can also happen with a very bad, sudden leak. This can include, damp plaster, insulation and other building materials leading to a ceiling collapse water leak.
Electric Shock – ceilings often contain electricity cables and junction boxes for various things but especially ceiling lights etc. Clearly, water getting into these areas poses a significant risk of possible electric shock. In some cases, depending on your electrical setup, it may cause RCDs to trip in your system When this happens, we carry out electrical safety tests. This can in some cases also cause;
Fire Risks – this is not especially common but it can and does happen. Water or damage to electrical wiring from a ceiling leak can cause sparking / arcing which can in some cases cause electrical fires if that sets alight other materials. As a company that also provides fire damage services in the local area, we are very aware of this and fire and flood restoration can often go together.
Asbestos Containing Materials (ACMs) – this is perhaps one of the things on this list that people might not think about immediately, but some ceilings can contain asbestos containing materials, including possibly within artex. All of our technical staff are trained in asbestos testing and know what to look for. If we suspect that something contains asbestos, not only will we take precautions and take safety measures, but we will arrange for it to be tested and classified. As we mentioned earlier, this is an example of why we do risk assessments up-front when we arrive onsite, looking for asbestos containing materials is a part of this essential process. For more information see our guide – where is asbestos found in homes. This links on to;
Other Respiratory Risks – dust and debris from ceiling leaks or ceiling damage can also cause a risk, not just from ACMs but other building materials too. This is especially the case if the water damage repairs needed after a leak means that a ceiling has to (fully or partially) be brought down. Naturally, we will ensure that measures are taken to control and limit the dust, using various methods and using Personal Protective Equipment (PPE) and sometimes air scrubbers.
Trips, Slips and Falls – in some ways this is linked to (1) on this list as often, the hazards that cause risks of tripping, slipping or falling are the things that have fallen from the ceiling leak area. As you might expect, that can also include the water from the leak, especially on certain flooring. It can also come from general things in the room affected too. Which brings us on to;
Damage to Buildings and Contents – looking at the buildings damage first. Clearly, as we said earlier, the ceiling is part of this but the damage from a water leak can also affect other building materials such as walls, floors and other fixtures and fittings so we pay close attention to that and the contents. The contents will vary according to the room in which the ceiling leak occurred but can include furniture and other damage too.
We explain more about this in our guide to water leak repair stages.

As you can see, there are a number of things to watch out for and take measures to control and we look out for other things too with ceiling leaks, at all stages of our work. Thankfully, our leak detection specialists are highly experienced at not only finding water leaks but also the damage caused as a result. This isn't something that all other people provide to that extent.
Because we also provide commercial leak detection, we adapt our service for when we are doing such work in businesses of various sizes, working closely with your team to protect you, ourselves, your staff and your customers. This includes ceiling leaks that leak water into basements.
Ceiling Leak – Possible Causes
The phrase 'ceiling leak' seems such a generic thing but we can tell you that, from experience, there can be a number of things that can cause them and it may not be immediately obvious.
Just giving one example – let's say you have a kitchen ceiling leak from bath above, what is the cause of that? Is it coming from the bathroom leak above (e.g. a shower leak or a leak under sink) of which there could be many things in the bathroom causing it. Or is it from the pipework in-between floors leaking?
If it is pipes, is it from a central heating leak or a mains water leak? Or is it something different?

Let's look at some of the most common causes of ceiling leaks:
Bathroom Water Leak – like the ceiling leak example above, it could be from a bath leak, a shower leak, a toilet leak (fresh or waste water), a waste water leak from those. Even if you know, or suspect you have a shower leak, a shower ceiling leak could come from many things. This can include – broken plumbing feeding the shower, the actual shower unit itself leaking, broken tiles around the shower, damaged seals around the shower, waste water from the shower leaking or something outside of the shower that is nearby.
Water Leak from Plumbing Pipework – as we mentioned above, this could be cold water feeding rooms in your house, hot water pipe leaks for hot water taps or for heating, waste water from sinks or toilets etc (which could also mean a sewage leak). As you will likely know, these pipes often travel through voids between walls, floors and ceilings and where the leak 'breaks out' may not be the place it is sourced from, due to tracking.
Frozen Pipe Water Leaks – this follows on from the previous point and is clearly more common in winter months and when there are winter storms such as the infamous 'Beast from the East' which can bring sub-zero temperatures in the UK for a number of days. These cold temperatures can freeze pipes causing the water inside to expand and break or crack water pipes which, when they thaw, can leak badly. We have a tip on this below.
ATP testing can be used to help with ceiling leaks involving sewage clean up and waste water contamination. We also discuss the subject of ceiling leaks in our very informative article about with tips relating to Christmas UK water leak detection – we also mention them in our similar and informative article which explains about why winter cold weather can lead to problems with mould in houses, including Christmas mould in the UK.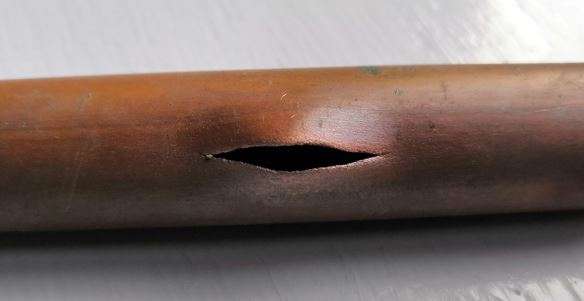 Roof Leaks – although many water leaks come from internal plumbing and heating leaks, it is not uncommon to have leaks caused by water entering the property from outside. This can be from a number of reasons, including outdoor water leaks, rain damage, storm damage, general wear and tear or the next thing on this list!
Accidental Damage – definitely not the most common thing on this list but it does happen and people don't always realise immediately about the damage. Of course it can be something that people spot immediately and obviously (such as if you leave your bath running and it overflows!) but sometimes it is something like accidentally putting a screw or nail through a pipe, which can be a small or large leak or other DIY work.
Water Tank Leaks – if you have water tanks in your home, and that can include hot water tanks and cold water tanks, they can leak. These are commonly found in things like airing cupboards or loft spaces. Water tank leaks can happen gradually or suddenly and rapidly and because these tanks are often in 'hidden' places you might not spot it immediately. Remember that in our article about how much water leaks use, we also talked about how even slow leaks can use a lot of water. Our video below shows that too.
Ceiling Leaks – What to do?
First of all, as we highlighted earlier, take care. If you are able, safe to and confident enough to do so, consider turning your water off at the stop tap, especially if water is flowing badly. This will potentially help reduce further damage. Take care around, and especially below the ceiling leak area. If needed, contact your insurance company for help, they may even appoint Rainbow Restoration – York and Yorkshire Coast if you are in our area.
If you know or suspect you might have a water leak in your ceiling, but cannot find it, then contact us to help you trace and access that leak for you. We are experts at water leak detection in many types of properties, domestic or commercial. We provide this service for some of the UK's leading insurance companies. They trust us to help their customers find water leaks, you can too.
Our staff are highly trained, experienced and have access to specialist leak detection equipment, tools and (importantly) systems. All of these combined are designed to maximise the chances of finding your leak.
As we mentioned earlier, ceiling leak sources are not always immediately obvious and can be tricky to find, even for experienced leak finders. Even if you can see the leak, we can help with the water leak repairs, assessment of damage and, if needed, help dry your property from the water leak. We have access to professional drying equipment, remote monitoring, including dehumidifiers and other property drying equipment – plus all our local leak detection staff are experienced and qualified water damage management practitioners and BDMA qualified. We also pride ourselves on offering a friendly service to our customers.
This video and article explains about our services as a water leak detection company, featuring a ceiling leak as part of it too. Plus on the topic of a ceiling leak, sometimes pressure drying is used after.
Ceiling leaks can be common issues for landlords and tenants, especially in blocks of flats where a leak in one flat can spread into another – we work with residential landlord associations, including the YRLA in York.

We are experts in dealing with flood water damage for people in the York and Yorkshire Coast area, so if you have been flooded, please contact our friendly team to arrange for help and guidance. We also deal with water leaks in Yorkshire homes and businesses. As you might expect, many of our customers get their water supply from Yorkshire Water who collects, treats and supplies water from some of the rivers of Yorkshire above to supply to their network of customers across Yorkshire. Here are the local areas we cover and services we offer.
At Rainbow Restoration – York & Yorkshire Coast we are experts in Leak Detection and Water Damage Restoration, so if you need help finding a water leak or getting your property back to normal after a leak or flood, get in touch with our friendly local team who will be happy to help you with this.
Is a leak in a ceiling an emergency?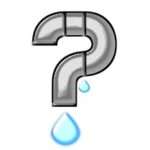 Deciding on if a leak in a ceiling is an emergency will clearly depend on a number of factors. For example, if it is a larger leak causing more damage, with more water the risks are higher. Plus, if the water leak in the ceiling is going near electricity that can be a risk factor so these and other things need considering. However, ceiling leaks are generally more risky than others for these and other reasons. Not least because they can fall or collapse too.
Can a ceiling collapse from a water leak?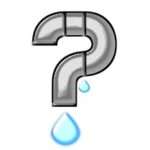 Definitely, yes. Ceilings can collapse because of a water leak. Clearly, if and how fast this might happen depends on a number of factors. Including, the size of the water leak, the age and construction of the property and other factors including if the water is collecting (adding strain to the ceiling) or flowing away somewhere else. We always say to never ignore a water leak but that is especially the case with a ceiling leak in your home or business.
Why is water dripping through my ceiling?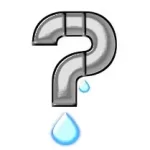 If you have water dripping through your ceiling noticeably, then you have a ceiling leak likely caused by something above leaking through the ceiling. The cause of this ceiling leak could be a number of things, however, in lost cases it will be linked to what is above that ceiling. This could include a bathroom leak (of which many things could cause that) or a central heating or plumbing pipe ceiling leak.
Why is my ceiling leaking yellow water?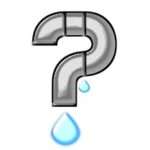 There are a number of reasons your ceiling is leaking yellow coloured water (or similar colours) but one of the main two reasons is that the fresh water leak has picked up staining from passing through materials, especially plasterboard. A second reason, which could happen alongside the other, might be because it its toilet / sewer water (possibly containing urine etc).