York is the City we are based in and where several of our staff were born and bred, so we know it exceptionally well! We are frequently asked by people who are planning a visit to York "what are the best things to do in York?" so we thought we'd write an article for people with our own personal suggestions. And many of the things on this list are free! (at least at the time of writing).
We are sure that many of you know that York is a very historical city with strong influences from both the Vikings and the Romans across history. We wrote a little about that in our article about the Viking Recorder the river level monitor on the River Ouse, close to the city centre, indirectly named after the Vikings.
The great thing about the places to visit on this list of things to do in York is that they are all close to the city centre making them relatively accessible and all are within a close distance of each other. You might have to walk over some of the York Bridges which are close to the centre along the way. They themselves are great viewpoints.
Free Things to do in York
As we said earlier, many of the places on this list are free to enter which we think is fantastic. That said, some of them accept donations if you want to help them which we are sure they would greatly appreciate.
To help you navigate around, we will provide a Google Maps link to each of the places on the list and their website, you can chose the order to do them to suit your schedule and whatever place you are staying in York. That said, it is entirely possible to to this full list of 5 things to do in York in one day (hopefully with nice weather to help!).
Without further ado, let's start with number one on our list of things to do in York: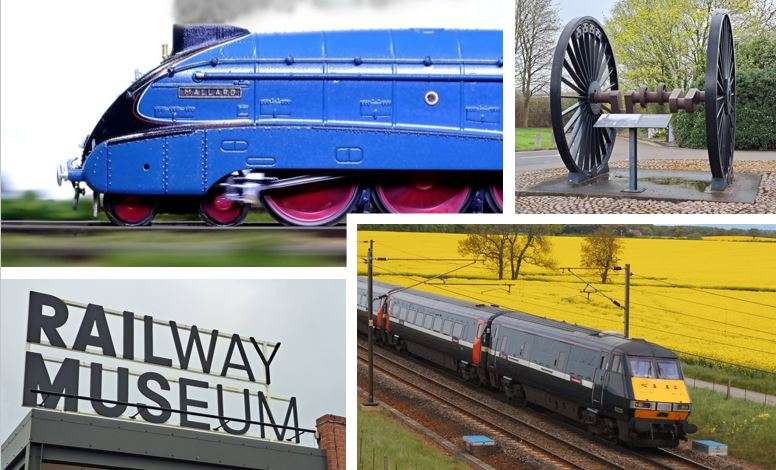 National Railway Museum in York
Location on Google Maps – National Railway Museum
Website – https://www.railwaymuseum.org.uk/
We mentioned earlier about the history of York and a big part of that includes the railway and we are very lucky to be the home of the UK's National Railway museum, which is number one on our list of things to do in York.
You don't have to be a railway buff to enjoy the museum it is a great day out for people of all ages, but is known as one of the best things to do in York with kids. They will love the magic of the railway, especially when there are Harry Potter themed events!
The museum has been in York since 1975 and is extremely popular, welcoming hundreds of thousands of visitors through its doors each year, many of whom are repeat visitors. There are many famous trains to see there, perhaps most famously the stunning blue Mallard Train and the Flying Scotsman. There are also trains from around the world, perhaps most famously the Shinkansen, more commonly know as the Japanese Bullet Train.
On to number two on our list of things to do in York: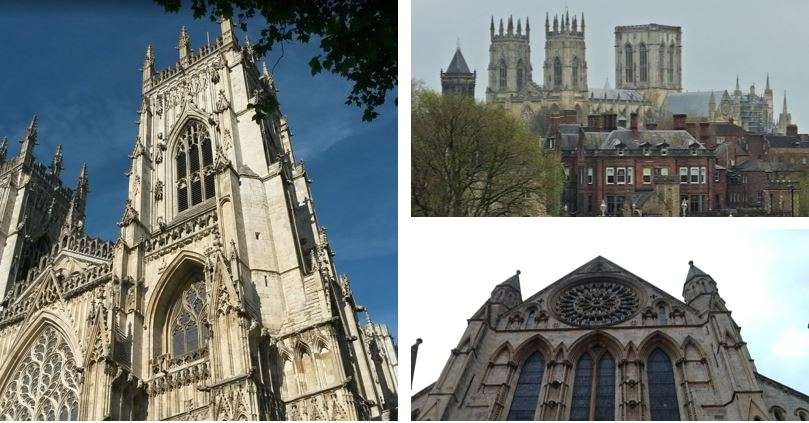 York Minster
Location on Google Maps – York Minster
Website – https://yorkminster.org/
If you ever visit York, you cannot fail to notice York Minster towering over the city and what an amazing building it is both on the outside and the inside, hence it's position on our list of things to do in York.
Interestingly its formal name is 'Cathedral and Metropolitical Church of Saint Peter in York' but most locals simply call it 'The Minster'. It gives its name to several things in the City of York, including businesses that are named after it and even the local football team, York City Football Club, are nicknamed 'the Minstermen'.
Of course the Minster is synonymous with the Archbishop of York who is currently Stephen Cottrell who succeeded John Sentamu who had previously been in the role for 15 years. Work on constructing the minster was completed in 1472 after hundreds of years of work. If you are a York Resident or student at one of the York universities, you can get into the mister for free, providing proof of that.
Over its long history, it has suffered a number of fires which have caused a lot of fire damage, perhaps most famous in recent years is the York Minster fire of 1984 which it is believed was likely started by a lightening strike. The fire was in the south transept, the location of the Rose Window which has since been restored to it's former glory.
On to number 3 on our list of things to do in York: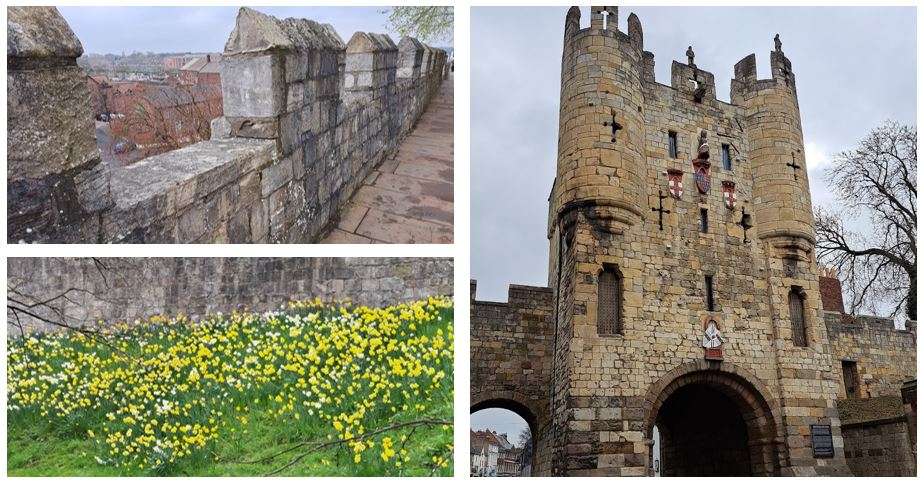 York City Walls – 'Bar Walls'
Location on Google Maps:
Website – Friends of York Walls
Like some of the other things to do in York on this list, York Bar Walls are very prominent in the city centre. They were built originally in Roman times, although the layout has been changed and developed throughout the history of the city. They are remarkably still relatively intact and form a fairly circular route around York City Centre.
Along this route, the 'bars' (not the drinking establishment kind – although York has a lot of pubs!) or gateways into the city are placed along major routes into the city, perhaps the most famous of these is Micklegate Bar (seen in the photo above).
The bar walls form a walking route too and can be done in a clockwise or anticlockwise route. Along the way there are a few sections that will need to be walked at street level but along the way, there are spectacular views of the city, including some of the other things on this list. At certain times the walls are closed for safety, including at night, but especially if the weather is icy causing slippery conditions.
On to our 4th item on the list of things to do in York: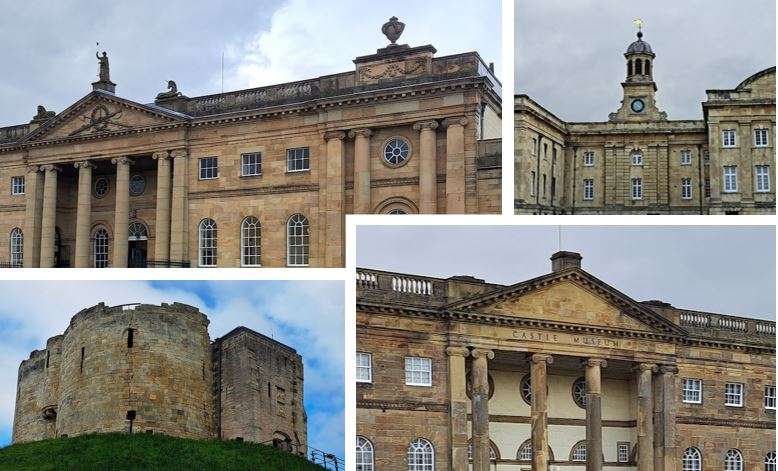 York Castle Museum (and Clifford's Tower)
Location on Google Maps – York Castle Museum and Clifford's Tower
Websites:
OK so we slightly cheated with the 4th thing(s) on our list of things to do in York as we have included two in one, but for a reason, as the York Castle Museum and Clifford's Tower are both very close to each other.
Both of these attractions can be viewed from the outside for free but, at the time of writing, there are charges to enter them. You can likely appreciate a lot of Cliffords Tower in York from the ground around it (although the view up their is great) but the Castle Museum, although stunning from the outside, has great things inside. Both are worthy inclusions on our list of things to do in York.
York Castle Museum is on the site of York Castle which was built in 1068, the museum itself was founded in 1938. The area around it has also been the site of York Prison in history, although there is not one there now! The museum contains a lot of fascinating historical items and displays from many eras.
Cliffords Tower in York was originally the Keep of the aforementioned York Castle but now stands alone as a tourist attraction in York in its own right. It is synonymous with the city of York and well worth seeing.
On to our final thing on the list of things to do in York: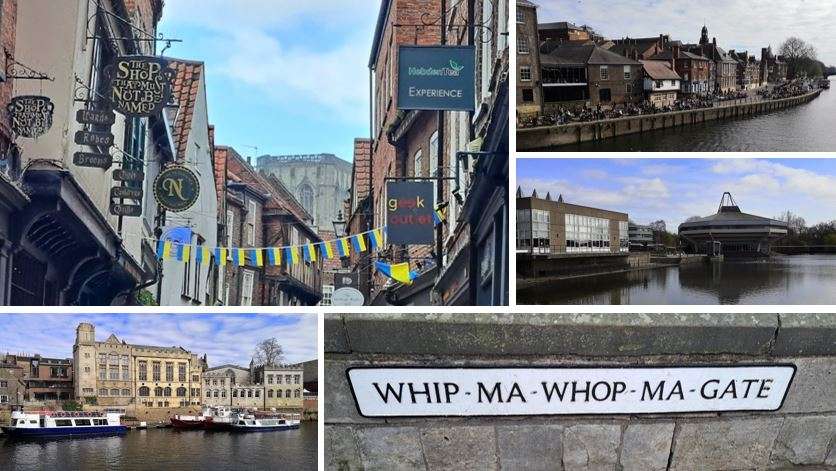 Famous Streets in York
The final thing on our list of things to do in York is a bit of a catch all, it is the many famous streets of York – including such places a Stonegate, The Shambles, Whip-Ma-Whop-Ma-Gate (the shortest street with the longest name!) Parliament Street, Coney Street and many, many more.
As you might expect, we do a lot of leak detection in York, including leak detection in York City Centre and so we know many of these streets well. York City centre is fairly compact and there are hundreds of sights to see. Our list of things to do in York is the top 5 things but, honestly, we could write a list of 50 things to see.
If you like to eat and drink out then York is fantastic for that too with a variety of bars, pubs, restaurants and cafes, many of which are in the city centre and close to the two York Rivers, in particular the River Ouse in York.
Other Things to do in York
A selection of other things to do in York, some of which are seasonal:
York Viking Museum – a trip through Viking York on Coppergate
York Racecourse – several meetings throughout they year
York Christmas Markets – festive markets in the city centre
Pubs and Bars in York – many to choose from, many historical
The Yorkshire Museum – in Museum Gardens in York
On the subject of Christmas – see our guide to Christmas Fire Safety in the UK

As well as leak detection, we offer a number of other local services in York:
On the subject of flood damage in York, checkout our article showing York Flood Maps
We are experts in dealing with flood water damage for people in the York area, so if you have been flooded, please contact our friendly team to arrange for help and guidance. We also deal with Yorkshire water leaks in local homes and businesses. Here are the local areas we cover.
At Rainbow Restoration – York & Yorkshire Coast we are experts in Leak Detection, including Commercial Leak Detection and also Water Damage Restoration, so if you need help finding a water leak or getting your property back to normal after a leak or flood, get in touch with our friendly local team who will be happy to help you with this. We are based in York.
How do I spend a day in York?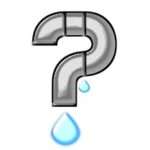 Although you could easily spend several days in York seeing the many sites, if you only have a day in York, you can also see a lot. York is a fairly compact city centre with many of the main attractions and sites in close walking distance from each other. For example, looking at our list of things to do in York, it would be possible to do all of them in one day. You could clearly see more over a weekend.
Is York good for a weekend?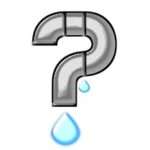 Absolutely, York is great for a weekend away. Not only are there many great sites and attractions in the historical city of York but many are close to the centre. Plus, York has great transport links to it, including the railway. And, on top of that, there are many great places to stay, from B&Bs, budget hotels and luxury hotels depending on how much you want to spend. Finally there are lots of great bars, pubs and restaurants in York too.
How many days are enough for York?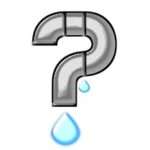 There are so many things to see and do in York that you could easily spend a week (or more if you include the areas around) in the city. However, if you do not have that long, just a few days can be enough to see a lot, for example over a weekend. Plus, even if you only have one day spare, there is a lot of things close by in the centre of York that you could easily see within a day.