Commercial Leak Detection
As well as doing water leak detection in residential homes, we also provide a full Commercial Leak Detection service locally. We understand the disruption a water leak can cause to people and businesses, so we will work with you to find your leak with as minimum disruption to your business as possible. Wherever possible we will use non-destructive commercial leak detection methods to locate your leak as effectively as possible, this helps to minimise disruption to you and your customers.

Our team are experienced in doing Commercial Leak Detection in all types of businesses. So whether you're in hospitality, retail, medical, construction, industrial or are a landlord (or tenant), we can help find your leak, even on tricky leaks like underfloor heating leaks. As water damage experts, we can also help assess any damage caused by the water leak to help you get back to business.
If you have a water leak at your business, or think you might, we can help. Contact our friendly local team for help today.

Our Commercial Leak Detection Services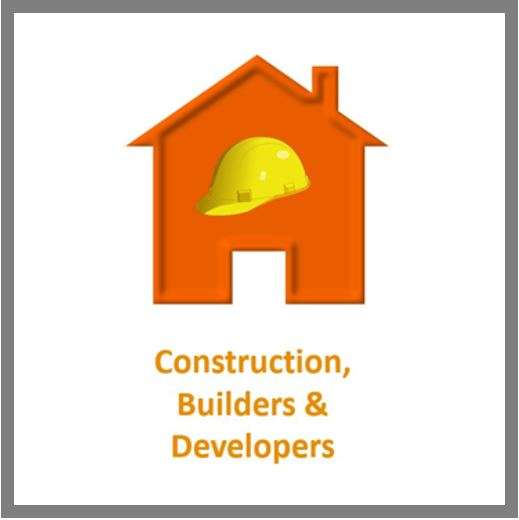 Construction
Builder, new builds, developer or just having construction work at your property.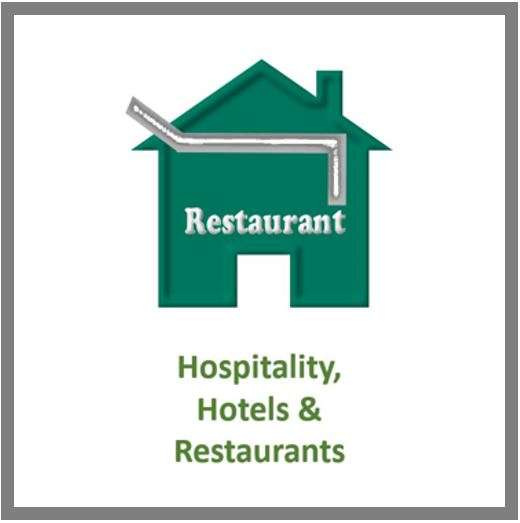 Hospitality
We work with Hotels, Bed and Breakfasts, Restaurants and Cafes to help find their leaks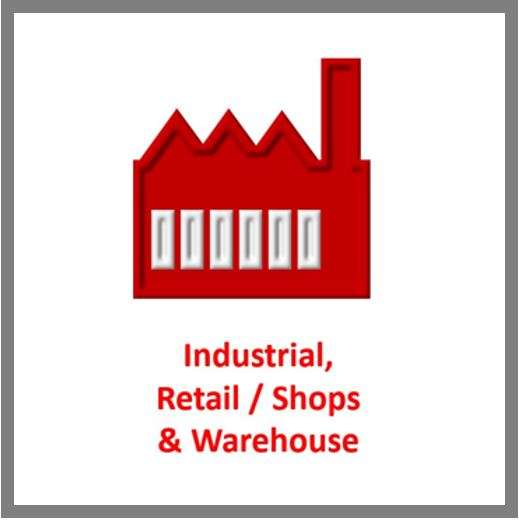 Industrial
We do leak detection in industrial companies, retail outlets and business warehouses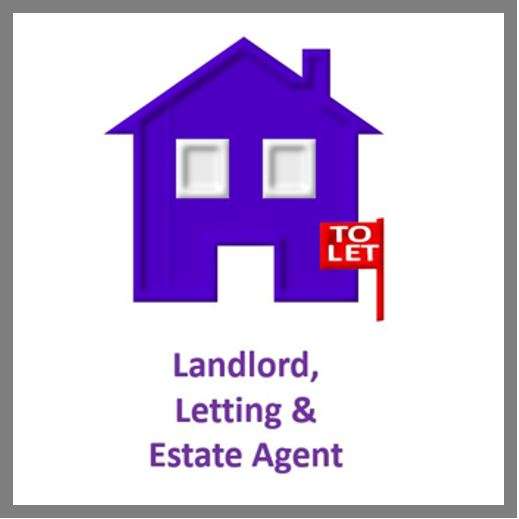 Property
Landlords, Letting Agents and Estate agents trust us to do their commercial leak detection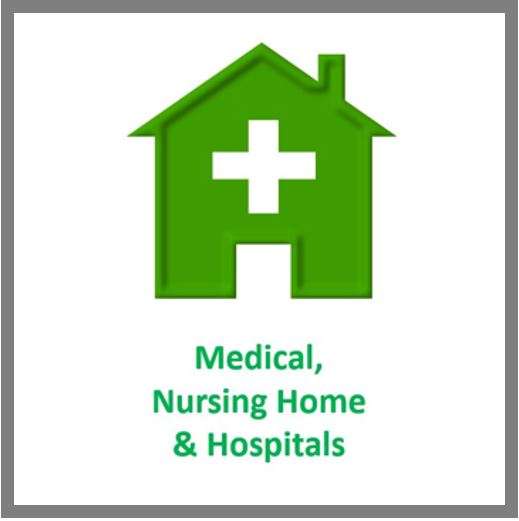 Medical
We are experienced leak detectors and provide the service to medical businesses.
Local Service
We provide a professional commercial leak detection service locally across the region.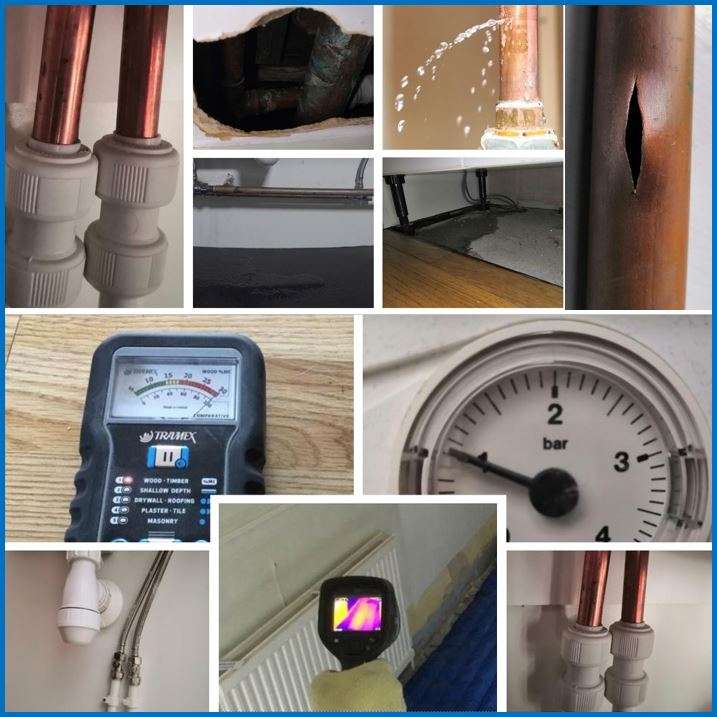 Water Leak Detection
Commercial Water Leak
Our highly trained, professional and friendly leak detection engineers can help businesses to find water leaks. We will work closely with you from the start to the finish, to ensure everything goes as smooth as possible.
The are equipped with advanced leak detectors to suit all types of leak in a range of different businesses.
Our friendly team will work with you to understand your business and tailor their service to your individual property and help minimise any disruption to your business, big or small.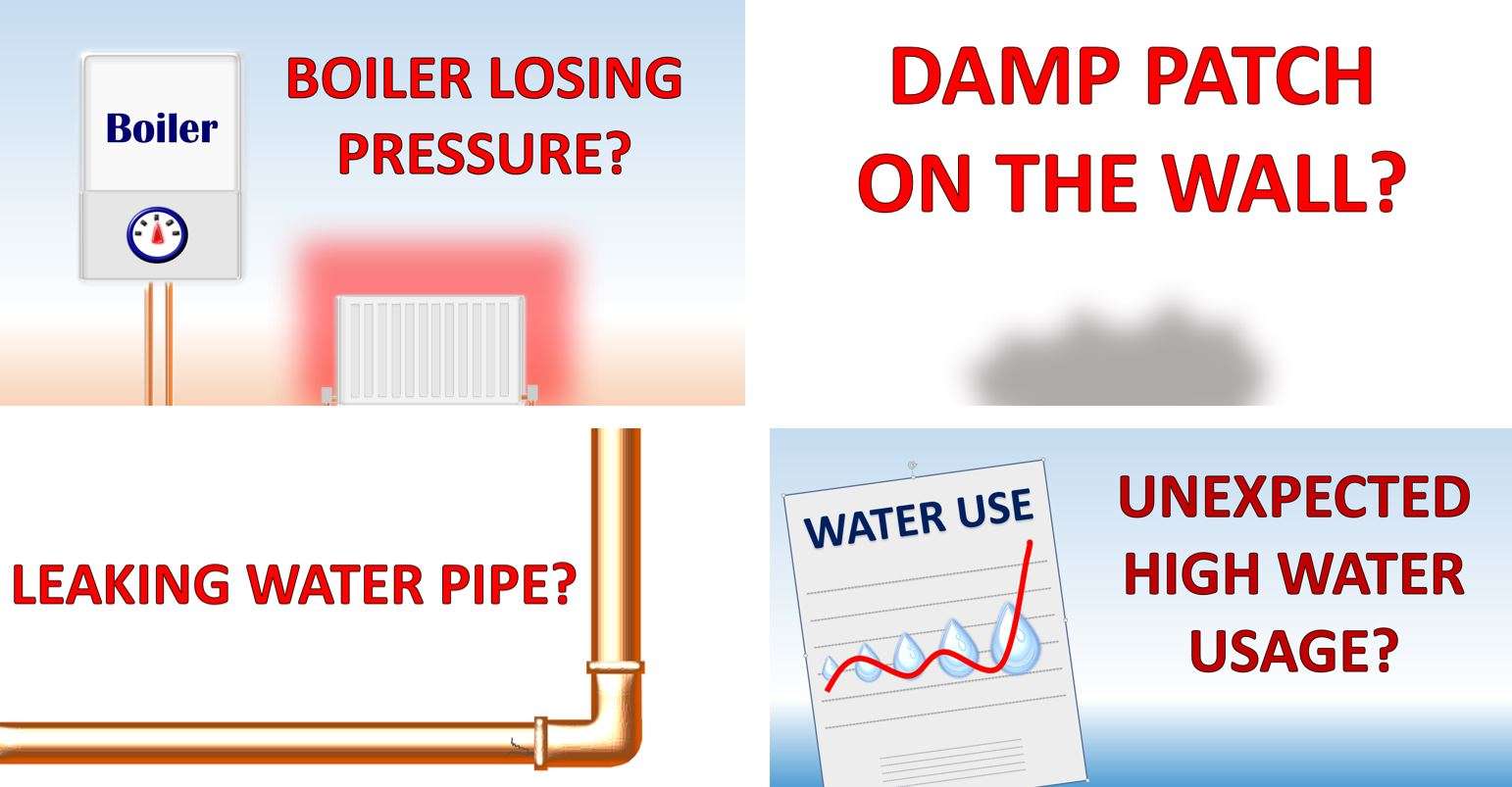 We understand that most businesses are on a metered water service which means that any water lost from a water leak at their company can be costly not only because of the damage and business disruption but also the cost of the water used, which can add up over time. If you have a water leak at your business, do not ignore it, contact us for help today and we will discuss our commercial leak detection process and pricing with you.
On that subject, our article explaining water meter reading is a very useful resource as is our explanation of remote monitoring.
Commercial Water Leak Detection – Locations
We can find leaks in many different types of locations, including:
Water Leak Detection in Floors – in concrete floors, under floorboards, tiles and underfloor heating.
Water Leak Detection in Walls – behind plaster, in cavities, under insulation, boarding etc.
Water Leak Detection in Ceiling – including water leaks in lofts, between floors in properties
Water Leak Detection in Plumbing – bathroom leaks, toilets, ensuites, utility rooms and kitchens.
Water Leak Detection in Central Heating System – from various types of pipes and systems.
Water Leak Detection in Basement – from both fresh / tap water, waste water and sewer pipes.
Water Leak in Kitchens – of which there are a plethora of potential sources of water.
Water Leak Detection Outside – leaks in outdoor pipes or mains water feeds to properties.
Water Leak Detection in Apartments / Flats – with landlords, tenants and property managers.
Water Leak in New Builds or Old Properties – tailored to the design and layout of the property
Depending on what type of water leak you have at your business, and the type of premises you have, we'll optimise our leak detection service to your needs, using different professional leak detectors according to these factors. When if comes to commercial leak detection and the property drying after finding the leak, pressure drying can be very beneficial to businesses for a number of reasons as can thermal imaging inspection services.
All of our local leak detection engineers are trained in water damage management so as well as helping to find your leak, they will assess and evaluate the damage to your business property caused by the leak over time.
Another service that we offer which is popular with commercial customers is our Covid Cleaning Service, which helps to clean after an outbreak at your business, greatly reducing the risk of spread to others and helping to protect your staff and customers.
On the subject of different materials we investigate for water leaks during commercial water leak detection, see our interesting article – Damp Plaster, Concrete & Wood – How Fast? which has some interesting insights.
FROM OUR BLOG
What is used to do commercial leak detection?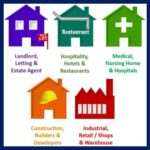 The process of commercial leak detection will vary according to the type of business where the work is being done and the type of water leak. For example, finding a leak in a factory is very different to finding a leak in an office, so we offer a bespoke leak detection service (using professional leak detection equipment) to businesses to help maximise the chances of finding their leak. We also make every effort to avoid business disruption to you, your staff and your customers.
What are commercial leak detection methods?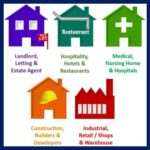 Commercial leak detection will likely involve the use of various types of professional leak detection equipment. Depending on the circumstances, this is likely to involve moisture meter mapping, thermal imaging leak detection, acoustic leak detection, pipe tracking, water volume loss readings (important for businesses on a meter) and other methods. All these work together to find leaks even in hard to reach, hidden locations.
What types of business do you do commercial leak detection for?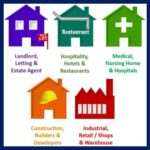 We offer a range of water leak detection for commercial businesses – including offices, hotels, restaurants, property management companies, medical establishments, factories, retail shops, construction sites (including new build leak detection) and a range of other companies. We are trusted to deliver a first class, local service for these companies and you can trust us too. We'll help find your water leak whilst minimising disruption to you and your customers.
How much does commercial leak detection cost?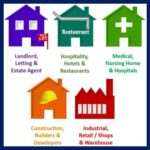 The cost of commercial leak detection will depend on the type of commercial premises that the water leak is present at. The other thing that will play a part is the scale of the business premises. As you can understand, finding a leak in a small shop would be very different to finding a leak in a large commercial warehouse or factory for example. We will take these things into consideration when providing you with a quote for our services locally. If needed we can arrange a site visit.