Water Damage Restoration is one of the most common pieces of work carried out at people's properties and covers a wide array of activity, including that associated with leak detection all the way up to flood damage restoration when Yorkshire Rivers flood in the area. We are local experts in the full range of water damage restoration in York and the local area. We have a highly skilled, experienced and friendly team who help people all over the region in their time of need. We are here when you need us.
At Rainbow Restoration – York & Yorkshire Coast we have been providing this service locally for over 20 years. We know the area well and the type of properties in it. We will treat you and your property with the respect it deserves, taking care to help you get back to normal after water damage restoration work.
We provide Water Damage Restoration work to domestic and commercial customers.
Because we work with many of the UKs largest insurance companies, we have high quality standards and produce detailed insurance grade reports at the end of the process to help explain the water damage restoration work at your home or business. Each report is tailored to your unique property.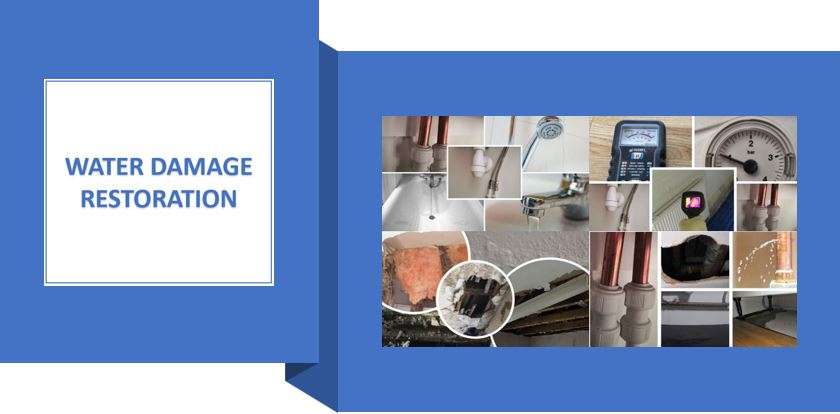 How do You Restore Water Damage?
As you might expect the exact process of water damage restoration will depend on both (a) the type of property (b) where in the property the damage has occurred and (c) the type of water damage we are dealing with. For example – a sewer pipe leak water in a basement is very different to a shower leak in an ensuite bathroom or a leak under kitchen sink.
If you have suffered water damage at your property, contact us.
Thankfully, we are have a wide array of both experience in many different situations and high quality, professional water damage equipment to help get your property back to normal after an incident. We have proven processes and systems to evaluate, monitor and dry properties and it has a proven track record of success. This can be supported by remote monitoring systems too.
What Does Water Damage Restoration Include?
Although, as we said above, each water damage restoration job is unique, there are a number of tasks that it normally involves. Here is a summarised version of the full process:
A Risk Assessment – always the first and most important task!
Site Safety – making sure it is safe to begin the work (based on the previous step)
Water Extraction – in instances where standing water is evident
Surveying – data logging, photographing and evaluating the water damage
Moisture Readings – to see the range and extent of water damage
Scoping – specifying the work required to rectify the problem
Building and Contents – looking at both the structure and the contents affected
Contents Evaluation – including listing, disposing (if needed) and safe storage
Stripping Out – removing damaged items that are unrepairable
Drying – installing professional drying equipment, including dehumidifiers
Monitoring – checking and reporting on the progress of the drying
Hand Over – when the property is ready for reinstatement and redecoration
As you can see, it is a very thorough process and this is only some of the main steps.
How Long Does it Take to Dry Water Damage?
As you might expect us to say again, it will vary. Simply because a property that has been flooded throughout will have a lot more water and moisture to remove (amongst other things) than a small leak for example.
That said, for an 'average' type of job, you would expect on most occasions that the drying period (remembering that there is work before and after that) would take one to two weeks on most occasions. That said, we will only complete the drying phase once we are happy that the property is stabilised to pre-incident conditions.
On the other hand, a badly flooded house may take weeks to dry. Then again, a small leak may only take a few days. We absolutely do not rush this work, nor do we take too much time, we try to get it just right for your particular property and incident, taking care along the way.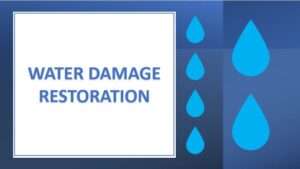 To understand the scale of water damage restoration required at your property after a water leak, check out our article (including a fascinating video) about how much water is in a leak.
How do You Dry Water Damage?
The drying stage of Water Damage Restoration involves the use of a range of equipment to help dry the property. Again, the full range of equipment is large but these are the key elements:
Water Extraction Equipment – including pumps and extraction machines
Industrial Heaters (targeted) – to help the drying process, especially when cold
Air Movers & Fans – again to help the drying process or to target an area
Industrial Dehumidifiers – to remove moisture from the air and structure
Specialist Drying Equipment – including injection drying systems
Ancillary Equipment – to support the above, such as air scrubbers and air quality meters
The analogy we use when trying to think about creating the best conditions to dry a property needing water damage restoration work is thinking about other situations when you dry to dry things. We try to create an optimal drying regime in your property to help make drying efficient and effective.
For example when drying clothes outside – we all know that a warm, windy day will dry our clothes better than a cold, still day. Warmth, air movement and water removal (through dehumidifiers) help to create a balance of conditions to help with the different stages of drying
As we said previously, we monitor progress along the way to track progress and to help decide when the drying stage of the work is completed, using both our experience and professional readings etc.
You can read more about the value of drying in our article about drying concrete after a leak and on the topic of heat and heaters, a really good explanation of fire triangles.

Is Water Damage Restoration Covered by Insurance?
The details of what is covered on your property / home insurance will vary, so check exactly what your own insurance policy covers for water damage. However, we would say that water damage from leaks, flooding etc are one of the most common insurance claims that people make on their home cover.
The Association of British Insurers (ABI) have a page on their website on water leaks and water damage which is worth a read when understanding insurance claims. Interestingly, they and insurance companies tend to call water leaks 'escapes of water', because not all water damage is from water leaks. Interestingly, they say…
"Escape of water damage is one of the most common types of domestic property damage claims, with insurers paying out £1.8 million for it every day."
There are some other things, such as trace and access cover, which can be an optional extra on your policy. It covers you for activity in relation to leak detection in your property. We provide these services to a number of insurance companies across the York and Yorkshire Coast region. These companies trust us to deliver a professional, friendly and reliable service to their customers. So if you want advice on water damage restoration, contact our team and we can help. We can also help work with your insurance company if you wish to.
As part of our service, we provide professional (insurance grade) water damage reports, which will help if you make a claim with your home insurance company. We sometimes get asked to look at storm water damage too after major storms causing property damage, letting in water or causing water leaks.
Water Damage Restoration from Flooding
Some of the most severe water damage restoration work is on properties that have suffered from flooding. As you might expect, the damage caused to both buildings and contents can be very severe and disruptive to the occupants. In order to restore a property after a flood, a large project of work is required.
Thankfully, we are experts in fire and flood damage and have a lot of experience in dealing with the water damage restoration work required. Our team will help guide you through the difficult period during and after flooding at your home or business. We provide this service to both domestic and commercial customers.
Flooding can occur for many reasons at a property and, although a lot of it is weather related, properties can become flooded from major water leaks at properties, especially in certain circumstances such as if you have a basement at your property or because of the layout vs the level of the water leak.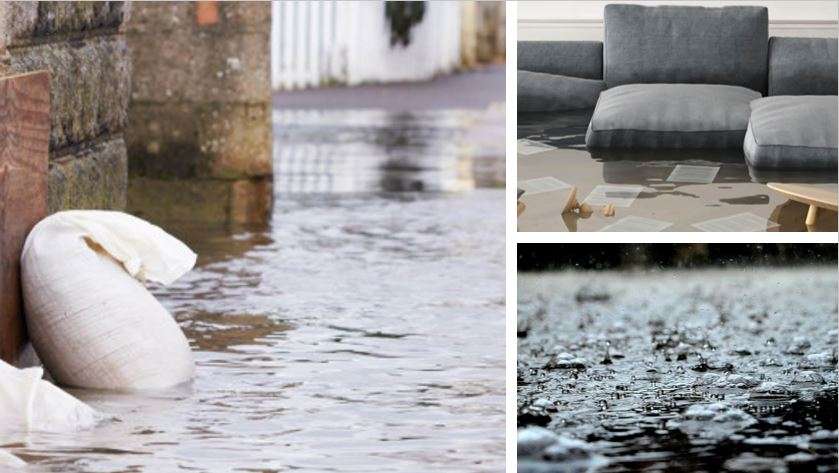 As well as helping to deal with the primary damage at your property from the flooding, we will also help with what is know as 'secondary damage'. This can include things such as damp and mould in areas not directly in contact with the flood water, including mould on walls, this can include damage from excessive condensation. As you might expect, after a flood or major water leak, our specialist cleaning services are valuable to remove dirt, silt and to clean properties.
On the subject of condensation we have a great guide to what is condensation? Plus, a great summarised and quick guide to water damage restoration tips for Christmas.
Many of the Yorkshire Dales Rivers are famous for flooding, so check out that article for some useful information on why that is, including information on their catchment areas that contribute to this. A common form of water damage is covered in our article about when you have a bath leaking through ceilings above.
At Rainbow Restoration – York & Yorkshire Coast we are experts in Leak Detection and Water Damage Restoration, so if you need help finding a water leak or getting your property back to normal after a leak or flood, get in touch with our friendly local team who will be happy to help you with this.

Check out our interactive guide to our:
How do you fix water damaged walls or ceilings?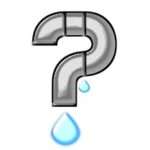 The first thing with fixing water damaged walls or ceilings is to identify the cause of the water damage. Otherwise, if you do not find and fix that problem, the damage will likely reoccur. After that, it will depend, but generally the process will involve removal of damaged materials that cannot be fixed or repaired, drying of the areas affected (using drying equipment such as dehumidifiers) and then finally reinstatement of the damage with finally redecoration if required.
Does homeowners insurance cover water damage?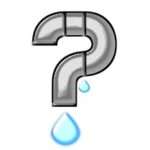 Because water damage is one of the most common types of insurance claims in the UK, coverage on your home or business insurance policy will most likely cover you for water damage. There will clearly be specifics unique to each policy, depending on the level of cover, the insurer and your property. So, if in doubt, check your policy or speak to your home insurance company for help and advice.
Can water damage be fixed in a house?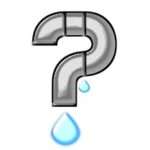 Yes, water damage in a home or business can be fixed. The exact best method used for water damage restoration depends on the type of damage, how extensive it is and what materials (buildings and contents) are affected by the damage. The work will commonly involve strip-out of badly damage materials, drying using dehumidifiers, air movers & heaters and ultimately reinstatement and redecoration.